I recently (re)tamed Deth'tilac on my main - one one hand because he was there and I was bored, and on the other hand because his colors match Nani's latest transmo gear perfectly.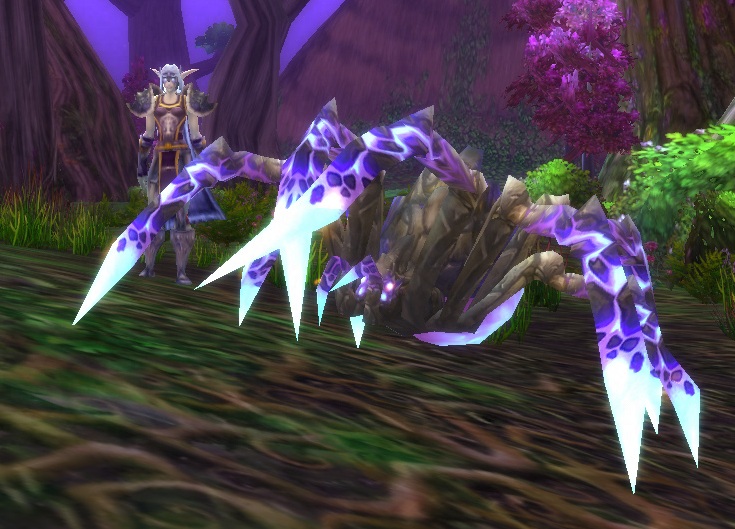 I just can't seem to think of a name for him... Since Nani's recently taken on the colors of Darnassus, I would very much like this new pet to mirror that. Is there a spider in Night Elven lore/history/whathaveyou that I haven't heard of? (Ok there's Lady Satrah, but I'm not sure if I could give that name to anything other than a look-alike of the real deal.) Are there words in their language that could describe Deth'tilac?
All suggestions are appreciated, even though on Nani I do prefer simple names that are both easy and fast to pronounce (Usva, Rune, Draco, Loki, Lyall), though it wouldn't be the first longer name in her stables (Moonwell).
---
While not a Hunter pet, I will still post this, too. See, Nani has this little family going on...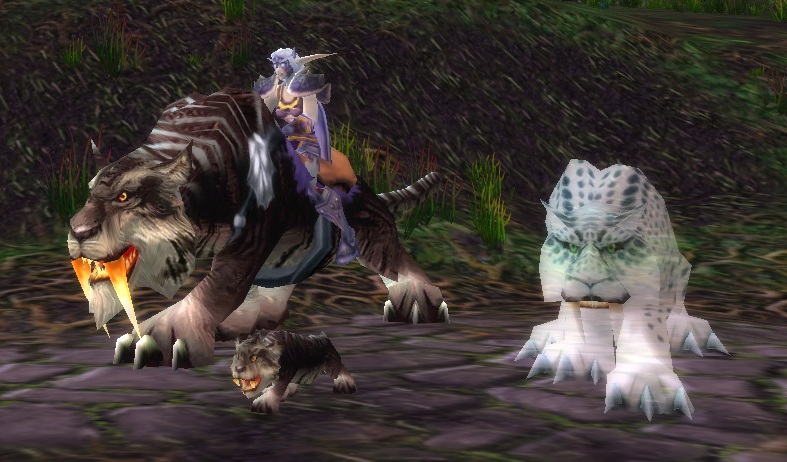 Father Savage (Shadowclaw/Striped Nightsaber) and mother Usva (Ghost Saber)
The cub of Nani's two favourite cats is in dire need of a name, but nothing just seems to fit. :( Again, all suggestions are appreciated!