Tyger: Wave is beautiful! I love those Clot/Heart kids, and that last tundra is darling.
Syleye: Love that male imperial! Your new pair looks awesome, I really love the female.
Seilahyn: Wow, that's an exciting bunch of dragons! I really, really love the (to-be) female spiral, and that last coatl female +_+ Good luck in the quest to get genes!
Tarn: Laurence and Sally have such funny, pretty babies!
Iceflight: Great mafia kids- I love those brown n green bogsneaks at the bottom!
--------------
A few weeks ago I found and asked after a really pretty imperial, but he was in an inactive lair so I didn't have high hopes. But yesterday, the user came back for long enough to trade him to me! He, Anubis, and my wildclaw Aylith are going to be a new faction in my lair. I'm very excited to dress him up.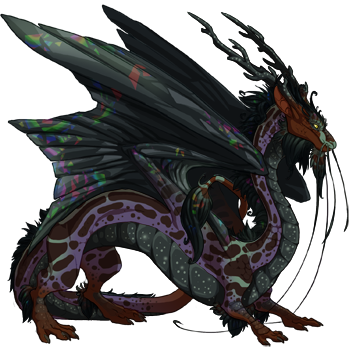 ->