Teigan: Your partner hatched some really cute coatls! Really love that orange circuit one, especially, the dark orange fades into the wing tips in such a pretty way.
GormanGhaste: What a subtle, pretty fae! I never appreciate greys enough.
Tarn: I have to say, a good half the reason I check here every day is to see your hatchlings.

Beautiful WCs, but yyyikes, no luck with scatters yet, huh? Locket and Pendent always have really pretty hatchlings, I love their opal!
Iceflight: Man, the mafia is producing some amazing hatchlings every day these days! Love the black and red plague girl, and I'm so glad dragon of the day is back- I love it!
Syleye: LOVE those golden imperials!! They remind me of lions, big and gold and beautiful.
Ashaine: Wow, that gen1 is beautiful! I really love how the tips of her wings with Bee will mimic the pale glitter of Glimmer.
-----------
hi i'm not dead i'm just bad at commenting
I don't actually have too much to show off at the moment, but I did do a few little tweaks!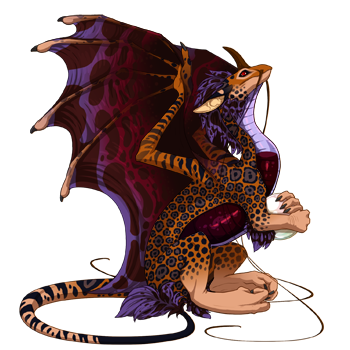 Sparrow finally got a name, and lost her headdress- I found not being able to see her face made me really disconnected from her, and I was actually considering exalting her (despite all I did to get her!!) before I realized what the problem was. Still not totally sure if she's done or if she needs more decorations, but it's a good start!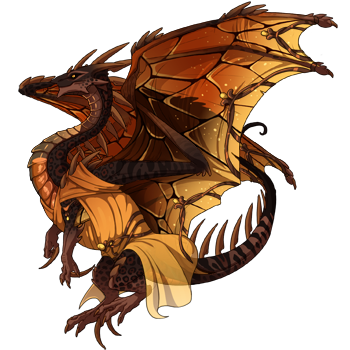 I picked up Roxane from an absolutely amazing breeder with suffocatingly high prices a few months ago, and just could not dress her. It was really getting me down, because she's just so beautiful- finally, I landed something I like! The Jester capes remind me of pirates. I'm thinking she's a bit of a daredevil.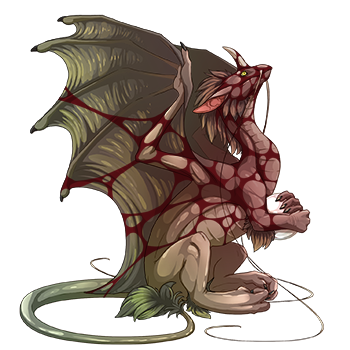 And lastly, Duarte got Smirch! I don't plan on breeding her unless I stumble across the right male, but it was just too perfect.
_________________
Tumblr ~ Flight Rising
Signature by Crookfish, thank you so much!