Rawr: Gorgeous sea monsters! I love how they look like kelp.
Kya: BEAUTIFUL new pair, I really really love filigree on the male and filigree is a hard sell for me! Your new starmap kids look gorgeous, like deep water.
Tarn: LOOOVE the hatchlings lately, lots of really great reds and browns! Haley's new genes look really great, her colors work shockingly well together. I almost bought that Clay Lionfish nocturne from you.

And I've said this in the scry thread, but your new pair looks great! Croocks and Kaolin always have really pretty kids.
Iceflight: The new mafia kids are a treat every morning I log on to check them!
Ziroth: Love the oddball hatchlings, I think they turned out cute! The last three are especially nice.
Seren: I love Aasim's upgrades, I think he looks fantastic with the purple coming out in his primary + secondary- the underbelly looks so natural I almost didn't realize he had a tert! Dianthus is looking great! Ashes looks really pretty with starmap/constellation, he looks like some sort of antique to me with those faded colors. And the hatchlings all look great, especially the male guardian- his belly + wings match in such a subtle way!
-----------------------------
Seren is an absolute sweetheart and got me the spiral scroll I wanted for this girl! I'm SO excited about her, she's so pretty and her eyes look so nice with her colors.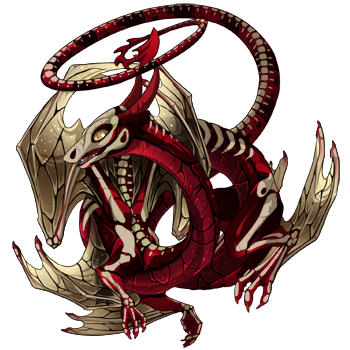 And I hatched a nest that isn't breeding project babies!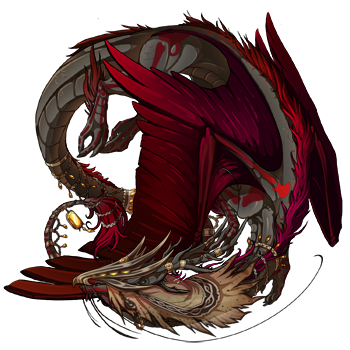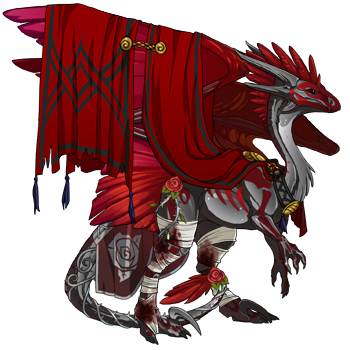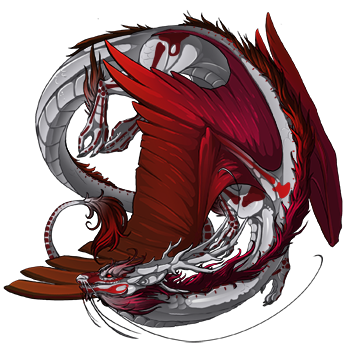 _________________
Tumblr ~ Flight Rising
Signature by Crookfish, thank you so much!