Hey guys, going through the backlog of dragons again since as usual I don't post every day, hehe. So...
Tårnfalk - that was an amazing collection of well dressed dragons! Sorry your scatters haven't been working out
LupisDarkmoon - also very nice apparel there
Ashaine - Dreamsmith looks SO cool!
Mozag - Fallen is such a beautiful fae. I almost bought one like her once
Alex - Nice finds on those dragons. Voodoo has great colors and those scrys look really nice
Syleye - Congrats on finishing your projects! Always a good feeling and your dragons look great
So I haven't got any hatchlings to show, so I thought I'd show off some scrys and projects
This girl will be part of a Nature subspecies called Kelpies once I'm done with her. And I found her a perfect mate, who I promptly sent to my partner's lair because I can't manage to save up for another expansion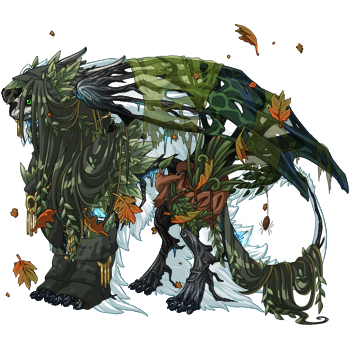 That's how she'd look with tapir/striation (I love that the shortened version of that turns into tapirstri...sort of sounds like tapestry, which it sorta looks like)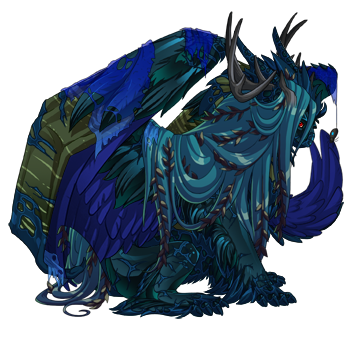 I don't think I showed off this girl once I finished her genes. She's another subspecies, Canopies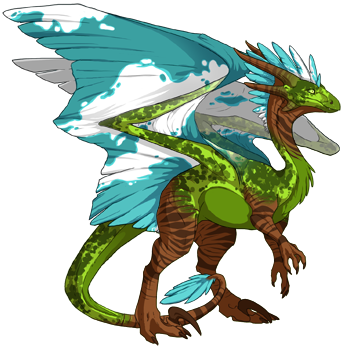 I got this girl with the idea of making her into a Stone Coatl. Yep, another subspecies. From Nature, but all flights accepted. Yeah, I have a thing for subspecies and no, they're not my creations hehe. Well, except for Riparians. Those are mine. And I'm working on something I'm calling hummingbees. But otherwise, no. So anyway, I scryed her with tapir/stria and think she might not make it to Stone Coatl-hood, because....