@Iceflight - May I take the pretty pink pearl boy?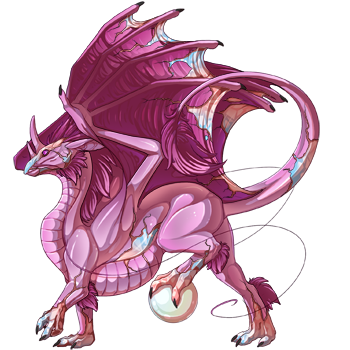 I'm about to start a big project, and he'd be the perfect start to it!
Tyger - Cute hatchlings! Especially the darker Tundra girl with her bright runes.
Tarnfalk - Yep! It was a super moon, a blue moon, and a blood moon all in one night. The first occurrence in a hundred and some years, I think, so I figured a dragon would be perfect to remember it by xD Sawdust and Splinter's babies turned out really nice, I'm liking the different colors Tapir brings out on them.
Dewclaw - I like the new pair, that guardian girl look really nice with smirch and her accent. It's like she's such a dark dragon but then she's covered in arcane webbing! Really pretty.
So, there's this challenge that I read about that went something like "100 Offspring Challenge", in which you pick out a female dragon and then you breed it to different males until you have a number of hatchlings totaling 100 or more. The catch is, every single hatchling has to find at least a semi-permanent home, and you can't breed the girl again until they do. Semi-permanent in the sense that the person who takes them needs to keep them around a while, maybe breed them once or twice, before reselling or exalting them. I kinda want to take it one step further and make sure her mates find good homes once I'm done with them too, but we'll see how that goes! Anyway, since I'll be hanging onto this girl for a while, I had to look around and find one I both really liked and that I felt was unique among my lair. And I managed to find this girl, who I named Lazuryt!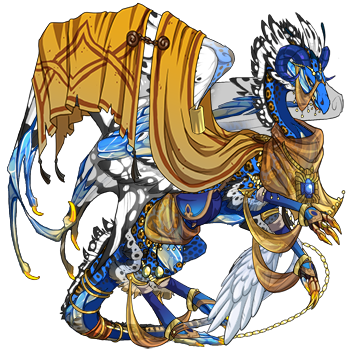 I'm going to be dressing her up and changing her secondary gene to something like Alloy or Bee before I start, so it'll be a bit before it gets going, but I'm already super excited!