SammyB:
Such wonderful spotted babies!
Dewclaw:
That wildclaw is simply amazing!
MaximumOverdrive:
Such pretty implings! They have amazing color!
GormanGhaste:
Wow, that spiral of yours is fantastic! She matches her apparel wonderfully well!
Syleye:
Those skydancer hatchlings are just stunning! I love their color combinations!
Death_Dino420:
Such lovely dragons! They have great colors!
Tårnfalk:
Tinku & Kessana's lone baby is lovely. Your new WC is so handsome. I'm jealous of the WC scroll.

They really need to restock those soon! Fiction is beautiful! Locket & Pendant always have the most beautiful hatchlings! Cloak's new mate has plenty of potential! I don't usually dig ridgebacks, but she'd make a great one! Wow, Razzle is going through the whole spectrum!

I'm loving the new imp pair!
----
Sorry for the fast comments today. I'm getting ready to call it a night. Been a bit under the weather all week and I'm just exhausted.

Everyone has had such amazing dragons lately though! ♥
In my lair, I FINALLY figured out a good gene combination for Wrathion. I swear, obsidian/coral/blood is one of the hardest combos to make look good. Thankfully, opal matches the primary and secondary perfectly! I'm so thrilled!

(Also, is it just me or does opal make the guardian's tail look like it's been scratched? I love it!)
----
Over in the family ice lair, Marcone x Demeter hatched their first nest of three lovely little skydancers. One boy and two girls. Free to fellow Petopians.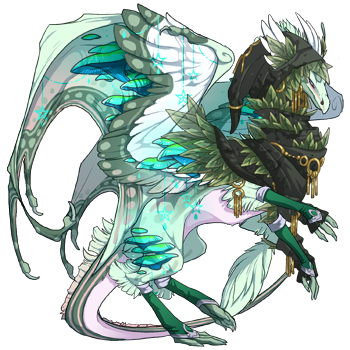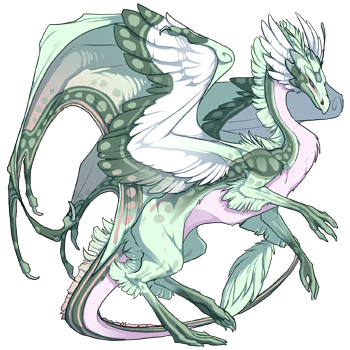 ----
Over in the family fire lair, some new egyptian jaguar imps were born! Also free to fellow Petopians.