WOW, I am so sorry I haven't been around. Honestly I should just expect myself to fall massively behind. x.x Life has been crazy busy nonstop, so when I have free time I don't really spend much of it on Petopia/FR- tho I have been checking dragons every day here! I'll comment on this page.
Vare: Glorious dragons as always- that cornflower SD really is stunning, and I just love that last butterfly fae! The shadow and blue imp really is lovely.
Syleye: The light aqua lace on that first imp is beautiful! and WOW those SDs ;_; just amazing.
Tyger: I love Splash/Inuit's kids! The opal is so striking. Tarnish/Sia have such interesting kids +_+ That triple obs spiral is really subtle, I love it!
Dewclaw: WOW, that's some pretty apparel! Your new SD lady looks awesome.
Swiftpaw: Happy to see you back!! Those wcs really are pretty, but especially that second one- what an unusual and gorgeous mix of colors. :0
MaximumOverdrive: OOohh wow, I love the abyss belly on that lady! How pretty! Those poitox fluffs are absolutely blinding and so fun.

Tarn: I love the new format for your posts

Those imps are lovely! And what a pretty oldy +_+
Iceflight: LOVE the mafia kids, I always do! Some really great tans, greys and reds this time.
Bullet: Jensen is just. so pretty I could die? That opal color is AMAZING.
--------------
I don't even remember where I left off in terms of lair updates. x.x but Olexa, Galeo and Effigy all got new outfits! The second two are still missing some pieces that aren't showing up in the MP/are seasonal.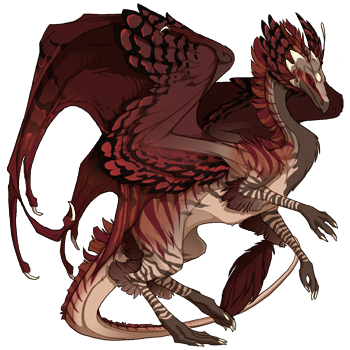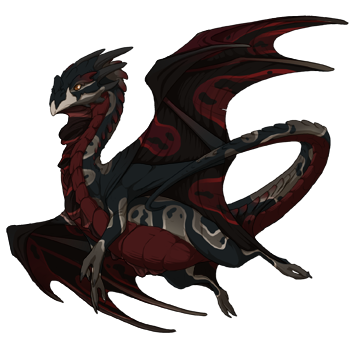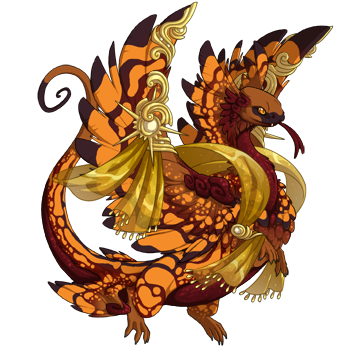 Aaand I recently picked up a BUNCH of new dragons. ;_; This girl is the only completed one, tho she's still unnamed. I like the idea that the Opal is actually chunks of metal prosthetics. My clan lives on a big giant pirate ship, so she runs the canons!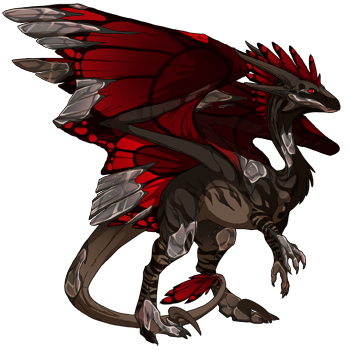 I got this guy from someone on Tumblr- he's not related to Mercy that I can tell, but he looks just like her. Some day I want to get him Opal. (Presented next to a potential outfit plan, not sold yet tho)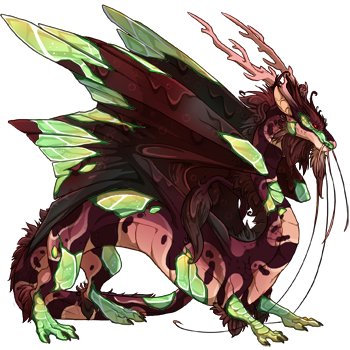 Aand then I picked up this girl from a really cool Plague lair... who's getting completely new genes. and one's a gem gene. I hate hating any treasure ever in my life.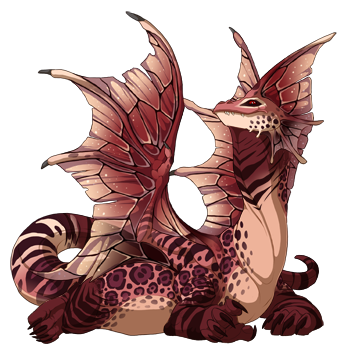 AND FINALLY- I got this spiral! Who I picked up for a decent price considering how new Bee is. Honestly, I got her entirely for her opal, because it looks like bone.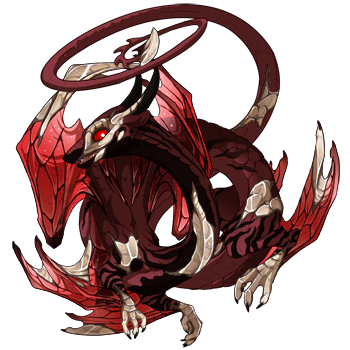 _________________
Tumblr ~ Flight Rising
Signature by Crookfish, thank you so much!