I swear I posted this, but it's not there...hm. Anyway!
Varethyn - Volvagia and Molgera's babies are adorable! Well, they all are, but I particularly like the colors on those
SammyB - nice boggies, metallic looks so good on them
Iceflight - always a pleasure to look at all the beauties you post. Potentially hazardous, but pleasant. The koi and tiger ones a couple posts back are waaay too tempting!
Tårnfalk - I adore Sally! I can't say I get the reference, but, even without that she's great

You also have some marvelously spooky dragons. Excellent wardrobe-ing skills!
Ashaine - The black and red skydancer girl is beautiful with that accent
Dewclaw - Your emphatically pastel snapper boy is adorable
MaximumOverdrive - I love the cool, calm tones that your hatchlings have
TygerDarkstorm - Ghoul x Forsaken's and Warmonger x Wardance's hatchlings are very cool looking
So, I acquired this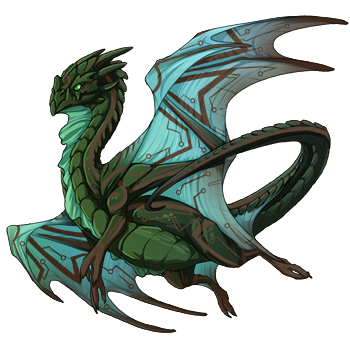 I do wish it was a girl, since I need a mate for this guy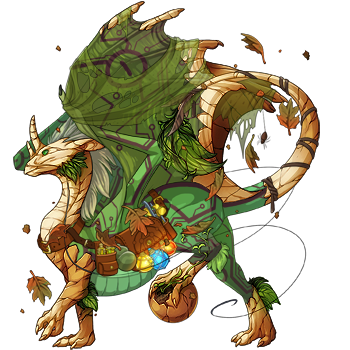 I never liked circuit, at all, until recently. I didn't understand why it would even be a gene. Well, it still doesn't make sense, tbh. But, somehow, organic computer dragons are appealing to me. I still need to find a proper mate for my pearlcatcher, and maybe the nocturne I got can help toward that end. Or, he'll end up looking for a mate too. XD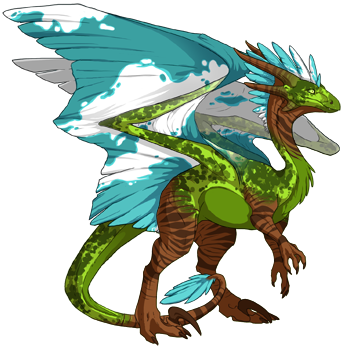 I got paint and speckle for this girl. She still needs okapi and she'll be a perfect member of the Canopy subspecies