---
Tårnfalk - Nyx and Styx have such great babies, especially that terracotta one. Your new guardian is interesting looking, very grim. I can see why you like him.
Also, I went to copy-paste your name, so I could get the accented letter in there, but accidentally clicked "search google" which is right next to that, and so it looks like your name means "kestrel"? That's such a cool name!

Iceflight - Lovely as always, especially the black and red guardian, mirror and wildclaws

Death_Dino420 - Beautiful babies from Ember, and Elkin is looking fierce

TygerDarkstorm - the shamrock/white noct is particularly striking, but they're all lovely

Ashaine - Beautiful g1s, especially the tangerine lady. Tangerine skink is so pretty. Mina looks incredible! I love the accent with that apparel

TygerDarkstorm - Wraith is SO cool looking! I'm not always a huge ridgeback fan, but she really looks great

Syleye - Beautiful pairs. I look forward to seeing their children

GormanGhaste - I actually think I'm going to have a spare. I picked up a brother and sister with amazing colors and genes that would work, and then found another unrelated female. So, the sister would be looking for a home! Bar would be better, but it looks like metallic is ok, too. The type specimen for them is a tundra, but it says all breeds are ok, too. She living in my partner's lair right now because I am so overcrowded! Let her know, though, or let me know, and I can have her send her over.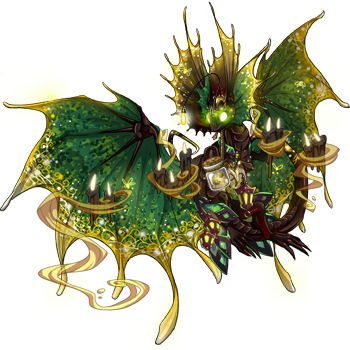 In my lair, I hatched some from my progen's children. All free to Petopians if you want them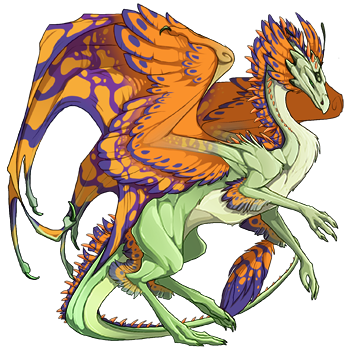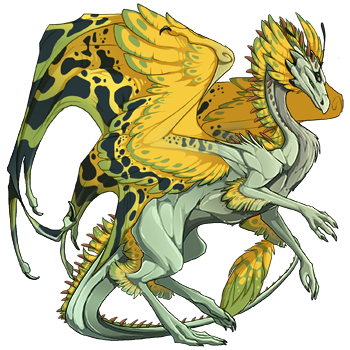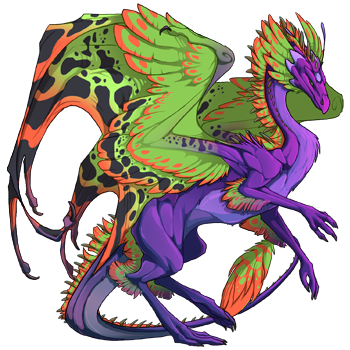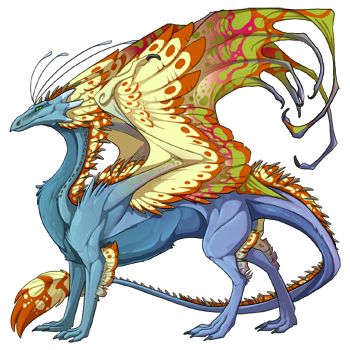 I also found this fellow! I am SUPER excited since I've been wanting a wildclaw pair for the Canopy subspecies. I just finished his mate, Silverleaf. He will need paint, and maybe a new primary, and okapi, but so worth it