I'm back home and can show off dragons!! But first, this page-
Tarn: Goodness gracious I love seeing your dragons and updates! Your bogsneaks from Cosmos and Nebula may be a bit weird, but I think they're honestly very gorgeous. Ruaethil is SSSSOOOO PRETTY- that scatter turned out so so good and she looks amazing with her new genes!!! Really loving Daerail too. And wow- I really love Francis, and this is from someone who absolutely can't stand male snappers. He's just got so much attitude, what a darling!
Bullet: Great little imps! Those colors and genes are super gorgeous together.
Syleye: Super cool ridges, that lady especially. The filigree is super nice with those little gold gems.
Iceflight: I always look forward to the mafia babies! Some really lovely reds and browns over the last few days.
Rawr: You always have the most gorgeous, natural looking dragons! Love the firefly on her, she looks like a little garden complete with golden beetles.
Teigan: Love the subspecies bog, his wings + body colors work together really beautifully. That second coatl lady for your discontinued subspecies is super cute too, I'm curious about their lore!
Ashaine: Your birthday dragon is stunning, love the accent + those multi-eyes! and wow wow WOW that skydancer, what gorgeous colors +_+ I just love poi/tox and capsule so much.
Dew: Aw, your PC's story is so sad, I'm so glad you picked her up! I really love how you've dressed her too, she looks like she's so much fun and full of character.
Aleu: I love your purple bogs!
----------------------
A few updates for me! First off, I re-dressed Curse. His outfit had never settled well with me, but I think I settled on something less busy that pulls off the sort of decorated royal look.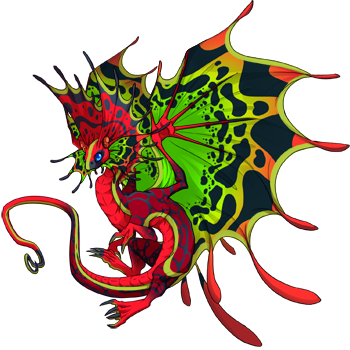 I also picked up this gorgeous lady from a friend, who I'll dress up... some day! It's a work in progress.
And finally, two hatchlings that sold pretty fast, but I want to show them off anyway.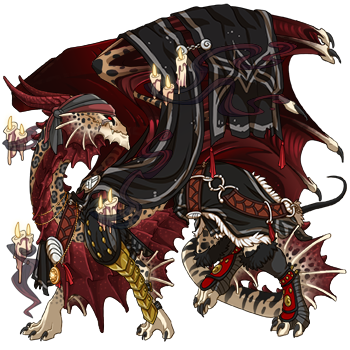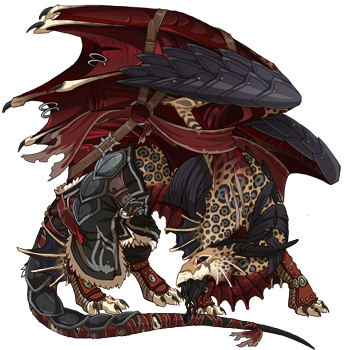 _________________
Tumblr ~ Flight Rising
Signature by Crookfish, thank you so much!