Kenna wrote:
Varethyn wrote:
I plan to try to get a few of these since they're only around for a few days, so if anyone wants one let me know and I'll see what I can get!
Oh me please. I only have net on my phone and can't run coli. ><
Alex wrote:
I'd be grateful if you could try to rile one up for me, Vare

Boreal woods is, unfortunately, extremely out of the level range of my coli team right now

Sent and sent

Falconcrest wrote:
Holy crap! Vare, I was only joking in my post! *stares at her messages over on FR, dies of happiness* o_____o
Haha well, it took me a stupid amount of time to get my winter wolf cape and didn't want anyone else to suffer the same

(Funny thing is the wolf pelt in my screen cap is the wrong one

)
Congrats on finding your first unhatched egg! The winds of fortune blow even in the darkest places

_________________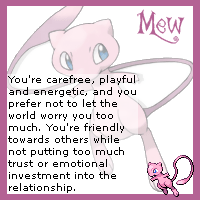 Pixel Pet avatars by LupisDarkmoon and Moonlost. Pet Nameplate avatars by Seilahyn.
Rotating signatures by Kamalia and TygerDarkstorm. Thanks all!

Check out PetEmote here! || Visit my Flight Rising lair! || Or my Pinkerlocke Lair!