I really don't expect much help here, given the nature of the character I will be talking about and how few people here know about him, but this has been infuriating me for some time now even though I don't expect to play much after NotN is over.
My avatar dragon simply doesn't click any more. I'm not happy with his colours and, even though I successfully bred a colour combo I thought would work before I stopped previously, nothing seems to click. None of the colours available in FR work, and when genes affect the colour in a way I like I don't like the actual pattern.
Here is
the current Varethyn
, minus his apparel for clarity, as well as a scry of what I wanted
the new boy
to look like:
The more I look at them the more I hate them. I can supply pictures of the character he's based on, and he is also in my signature, if anyone would like some idea of what I'm trying to achieve, but I guess the advice I'm looking for is: What do you do when you can't find a colour that works for what you want? When the colour you want isn't available in game?
_________________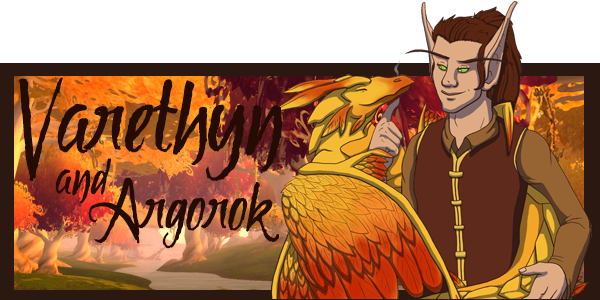 Thanks Kamalia for the awesome sig! Avatar by me!
Check out PetEmote here! | Visit my Flight Rising lair!