I am REALLY bad at this lore business.. took me 5 years to write my own lair lore

but here is my go at it. ... Also early so I cant spell
Breed name :Canopies
Lore: A long life in the jungle of (insert nature subregion here) has adapted these dragons to their environments. Their scales and feathers are able to camouflage into the surroundings; large trees with blue sky above and grass below. This make the Canopies formidable hunters as they wait for their prey to seek shelter in the forest. The prey mistaken them for the trees around them and before the prey realize their mistake they are dead.
Not all Canopies are hunters; the long life in the jungle has learned them something else than camouflage; a mutual understanding and respect for the life in the forest. Canopies see their camouflaged skin as a gift from (Insert nature god here; cant recall his name) and scholars learn the new generation to respect life, whilst priest worship the (Insert nature god here; cant recall his name) by given gifts from their hunts on their alters (or what ever you have in nature)
When the Canopies fight, he or she will only end the fight when nature and life is ready to take over without our help. The circle of life is important to them, and the Canopies find great comfort knowing that when they die, their bodies furtiles the ground for the trees around them; making them a part of the forest even in death.
---
should probably be longer but heh as i said im not good at this.
-------
I just finished writing Jills bio. Take a look and let me know what you think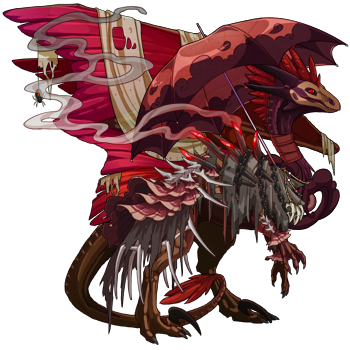 _________________
HUGE thanks to Makoes, Syleye, FeralClaw, Pingupuff, Karin,Bowno, Varethyn, Ashaine, Kishay, Aki (Täräin13), my friend Marie and some lovely ppl on Fligth Rising for my lovely sig