It's been some time since the main festivities and much apparel and many familiars yet remain. Grab them while you can! You can either finally add that last piece to your collection cos you reached your limit last time or toss whatever is eligible into Baldwin's pot for goop.
HOWEVER
Just because there is no limit doesn't mean you can go nuts. I won't force a limit cos it could dissuade people and stuff still won't get claimed (which in itself isn't a bad thing, more for me! But I want YOU to have it!). So please use some restraint when asking. The only rule I'll enforce is that you
cannot take everything
unless there's little enough to justify that.
Familiars2015 NotN Familiars
Snarling Mimic x3
Ectoplasmime x1
Animated Statue x3
Deadly Reflection x1
Living Sculpture x1
Magic Mirror
Ensorcelled Volume
Spellbound Tome
Painted Marionette x4
Opposing Forces
Unlikely Alliance x1
2016 Familiars
Crooked Hatchet x3
Ball-Jointed Bogsneak x3
Bogsneak Puppet x2
Calculating Candelabra x4
Smoldering Sconce x6
Crystal Carrier x4
Orbiting Spirit x8
Enchanted Armaments x2
Sorcerous Arms x3
Glowing Globe x3
Living Luminance x3
Masked Phantom x2
Veiled Vision x4
Serpentine Lamp x3
Vulpine Lamp x3
Animated Armour
Spirit Armour x4
2017 Familiars
Ravenous Cauldron x3
Curious Kettle x5
Colubrid Column x3
Serthis Support x2
Inquisitive Shroud x4
Valorous Cape x5
Poltergeist Pile x4
Transmuted Treasure x4
Antique Chair x8
Spidered Seat x3
Tick-Tock
Time Devourer x2
Apparel
Conjurer's Cloak x6
Conjurer's Cobwebs x2
Conjurer's Hat x16
Conjurer's Herb Pouch x9
Conjurer's Staff x17
Conjurer's Tatters Bundle x2
Ghost Flame Candles x7
Ghost Flame Cloak x3
Ghost Flame Collar x10
Ghost Flame Headpiece x3
Ghost Flame Tail Jewel x2
Ghost Flame Tail Ribbon x4
Ghost Flame Wing Ribbon x5
Ghost Flame Bundle x2
Jolly Jester's Cap x1
Jolly Jester's Gloves x9
Jolly Jester's Collar

Jolly Jester's Cape

Jolly Jester's Tail Bell

Jolly Jester's Wing Cover
Jolly Jester's Stockings x5
Jolly Jester Bundle
Vistas
Conjurer's Hat x12
Gossamer Flame x7
Jester x14
Participants
1. Dewclaw (Dewclaw) - Egg
2. Syleye (MythNomer) - Egg, Staff
3. GormanGhaste (GormanGhaste) - Ghost Flame Headpiece, Tail, Jester Gloves
4. SammyB - Egg, Conjurer's Bundle, Jester's Bundle, Ravenous Cauldron, Gossamer Flame, Jester Vista
5. Ashaine (Faileas) - Egg, Cobwebs, Candles, Jester Cap, Jester Tail Bell, Jester Collar
6. LupisDarkmoon (Lupis) - Jester Cap, Cape, Valorous Cape, Tick-Tock, Opposing Forces, Smouldering Sconce, Deadly Reflection, Spellbound Tome, Ensorcelled Volume
7. Zedxrgal - Egg
8. Bowno - Jester Vista, Egg
_________________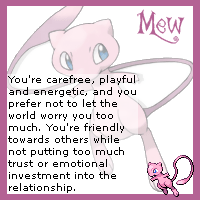 Pixel Pet avatars by LupisDarkmoon and Moonlost. Pet Nameplate avatars by Seilahyn.
Rotating signatures by Kamalia and TygerDarkstorm. Thanks all!

Check out PetEmote here! || Visit my Flight Rising lair! || Or my Pinkerlocke Lair!