Exciting news for Draenic entomologists.
The sandreavers along the shores of Talador have lately been exhibiting rare colour variations.
The Sandreaver Drone is occasionally appearing stripeless, in a plain yellow: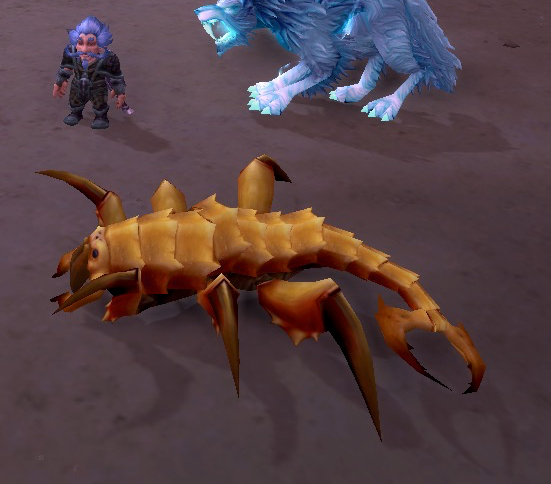 The Sandreaver also occsionally loses its dorsal stripe, appearing in a lovely plain orange: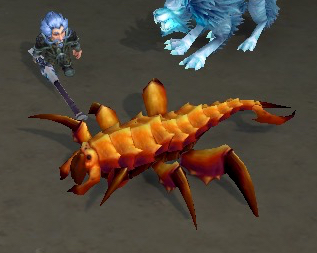 The lighting in the above shot unfortunately dulls the orange a bit.
Perhaps most excitingly (for me) the Sandreaver Matriarchs in the same region occasionally express elevated levels of a blue pigment, shifting them from plain pink to vivid indigo: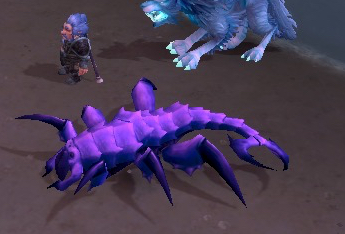 In all cases, these variants appear to be a bit less common than the established colours, but not horribly so. I saw some of the rarer Sandreavers and Drones on the first pass of the beach, and a blue Matriarch on the second.
What this means is all colours of sandreaver will be available in Legion

_________________
Shaman avatar by Spiritbinder.