I'm sorry if it's been mentioned or discussed, but I've been wondering about the "Baby Brontosaurus" model (which shows up in
this
Wowhead post, although that same post has the same model called just "brontosaurus"--at least I think it's the same), and whether or not it might be our tamable version of the big brontos.

Compare to the adult model: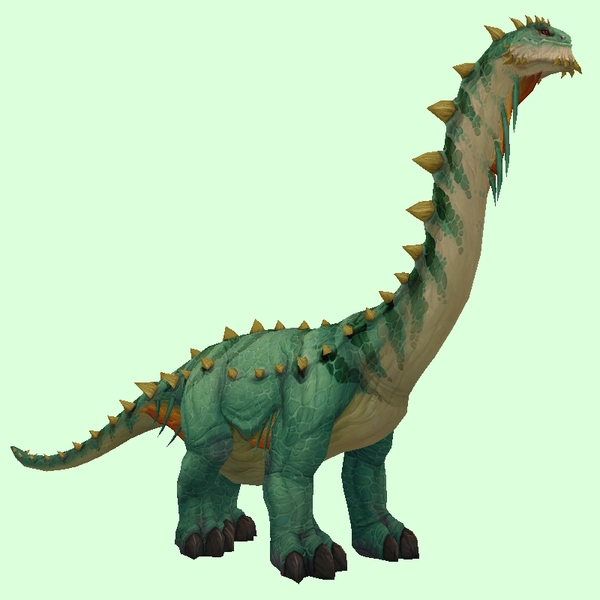 Normally I wouldn't think a baby version of a model would be intentionally tamable, however (if I recall correctly) the big brontos are really, really big--bigger than devilsaurs, from what it looked like. That would make the babies fairly massive, and probably pretty dangerous.
The "baby" form also seem to look really different from the bronto pet (which I assume is a battle pet model):

And they are the base for the actual bronto mount (unless there are other mount model images floating around that I've missed):

Which is different from the pack-dino version:

Obviously there's no way to know yet, but maybe bronto babies are something to keep an eye out for?