GormanGhaste wrote:
Ok even I, champion of smaller hunter pets, have to admit the Marsh Gulper tames up too small. It's the dark frog on the left, battle-pet is on the right: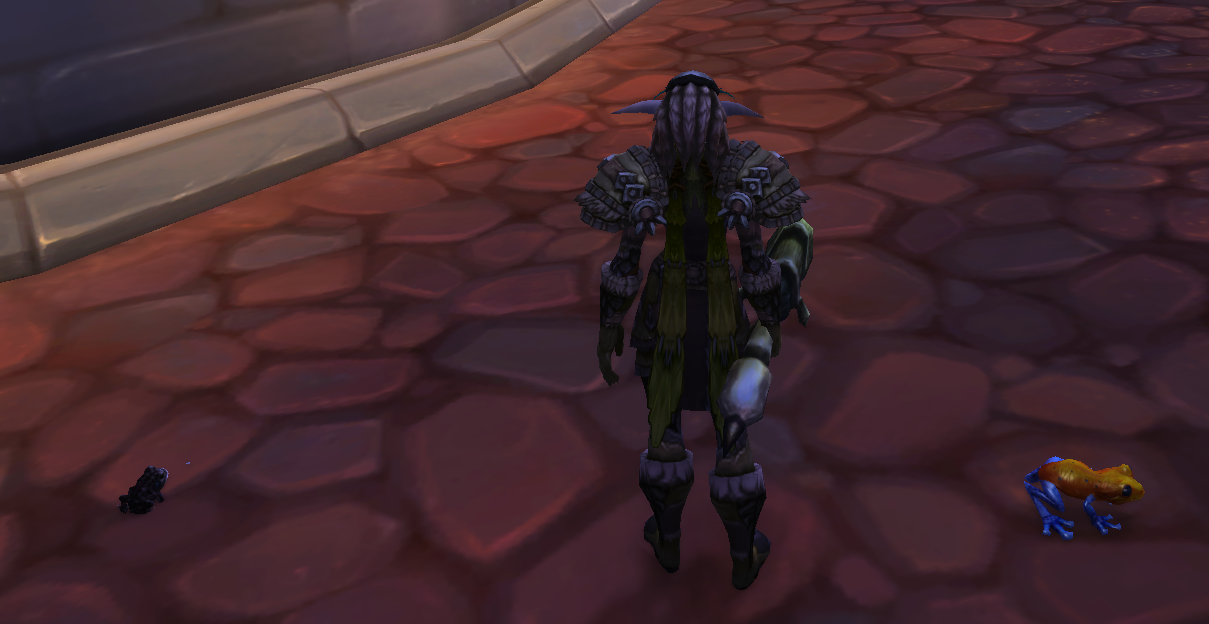 I really hope the new frogs become tameable as well, they're nice and about the same quality as the MoP toads.
More than anything, the big Dire Toads need to be tameable, though. It feels like they are the model the family was really made for, yet they aren't tameable.
As an aside, I still want my black silithid pet.

_________________
Kunchong for hunter pets!
Thanks to Moonlost for the awesome avatar!