Wain wrote:
I don't mind that one too much. It's much more 'realistic' than the original, and not as shiny, but I kinda like it. They probably could have turned up the contrast a bit and make it shinier, though.
The "truesilver" one has me more worried. The lack of any contrast makes it look matte blue and not even the least bit metallic.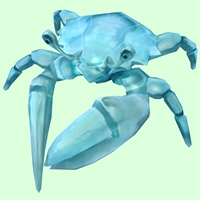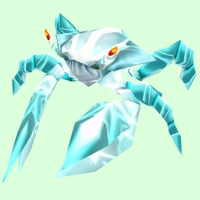 Hopefully we can provide some feedback on these, and lobby to get the least-appropriate ones tweaked. I want to make up a side-by-side table to help us facilitate this but it'll have to wait until I'm done with new mount images (which are slow and painful... to give you an example I just produced 224 images for pterrodax mounts alone, because of all the colours, multiplied by the number of combos of configurable saddle/mask options

).
Now this is the weird part.
Currently, loading
Karkin
up in the WoWhead model viewer gives you this:
Which is not a proper truesilver update, but at least it has the appropriate eyecolor, whereas the model updates in the model viewer for the mobs with the old truesilver skin don't have that eyecolor, as in your picture.
_________________
Kunchong for hunter pets!
Thanks to Moonlost for the awesome avatar!