Chaix wrote:
bear model has changed! the front is now noticeably higher so they don't appear to be sticking their big bear butts out anymore!
Oh interesting...
I'm not sure how I feel about it yet, I suspect it might still be a work in progress (the run/walk animations look a bit awkward), but I'm intrigued.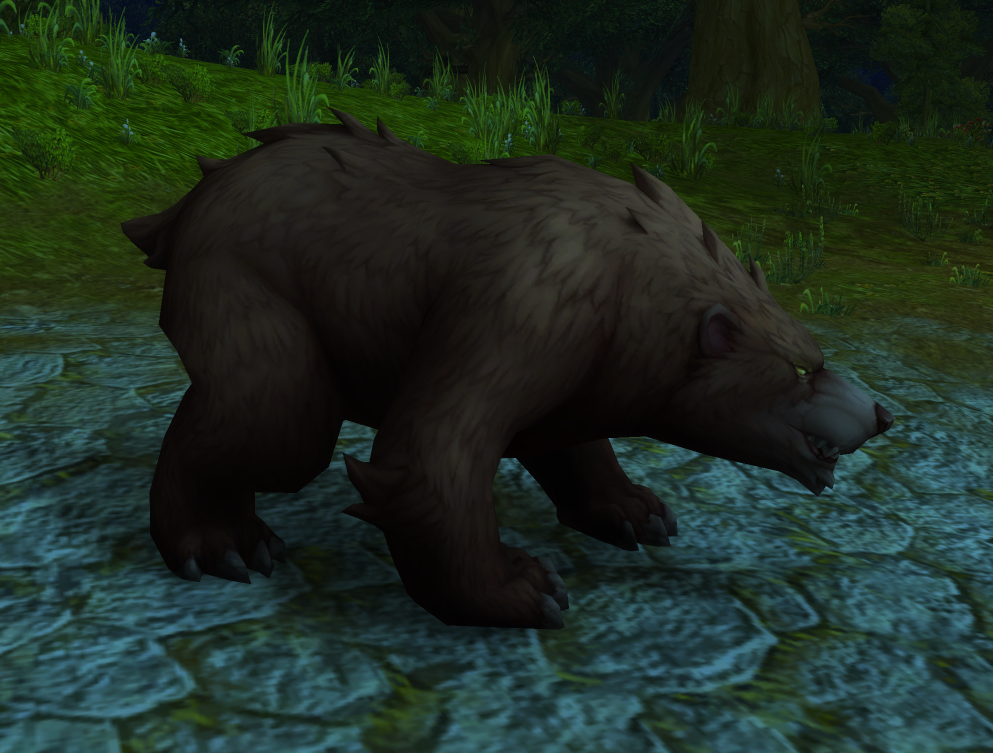 EDIT: As a note, the classic bear models are unaffected by this model change, they still have the old posture.
EDIT 2: the new animations are up on wowhead's model viewer (I just picked a random bear)
http://bfa.wowhead.com/npc=26482/arctic ... iewer:10+0