Just wondering, any news yet on whether this boy will make an appearance in BfA as a tameable pet?
http://www.wow-petopia.com/look.php?id=hyena2_tan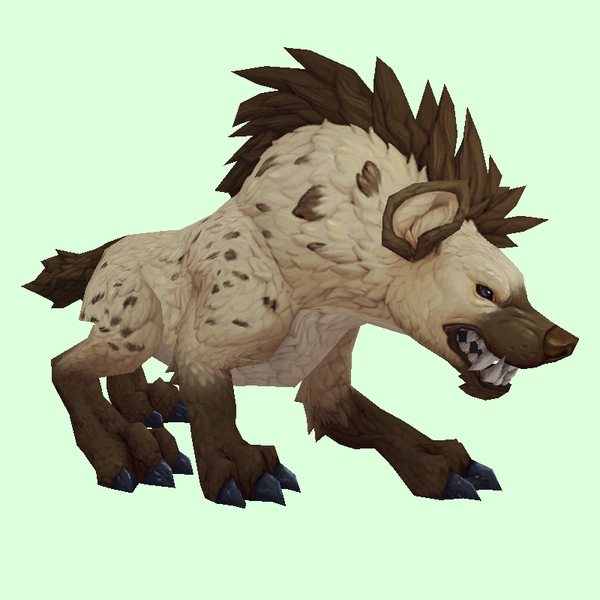 It's the one that matches the hyena mount. I've transferred my hunter to an RP realm and would love to have the mount + pet match but it may be hard if it doesn't exist, and the yellow one's a bit off.
If not, is there anyone who can put in a good word at Blizzard and request one?
(P.S. my dream of a black hyena spirit beast with glowing green bits is only stronger with this new model...!)
_________________
Visit http://www.wowpetnames.com for a WoW-themed pet name generator and name links!