I love the white Raptor. Though there are other non-named ones just on the border between the two zones where they are listed. I forget the exact name, but it was something-raptor (I'll come back and correct this post if I find the exact name), rather than an actual name. There's even a pair running around together, freeze-trap one and then tame the other, dismiss then tame the freeze-trapped one. They don't interrupt your tame, easy as pie.
I REALLY wanted the black Sabertusk, but honestly, when I tamed it.. it looked like in your image. Simply not black enough. It doesn't resemble the colour scheme it has when it's in our stables. I wish they'd just gone a TINY bit darker, so it looked at least almost black in bright light.
Which reminds me: I actually had trouble finding black Sabertusks. Where they are supposed to spawn there were mostly green ones, with the exact same name. I ended up having to tame a few before I finally found a black one (they were hidden in bushes so it was hard to see if they were black or not. I ended up taming the "nameplate" then waiting for the result when they came rushing at me. I think I had to "abandon" 3 of them.)
Falconcrest wrote:
I grabbed Queenfeather (now called Magistrix) last night (freeze trap is a must, otherwise she'll constantly interrupt your tame) and I love her. These raptors have lovely, expressive eyes.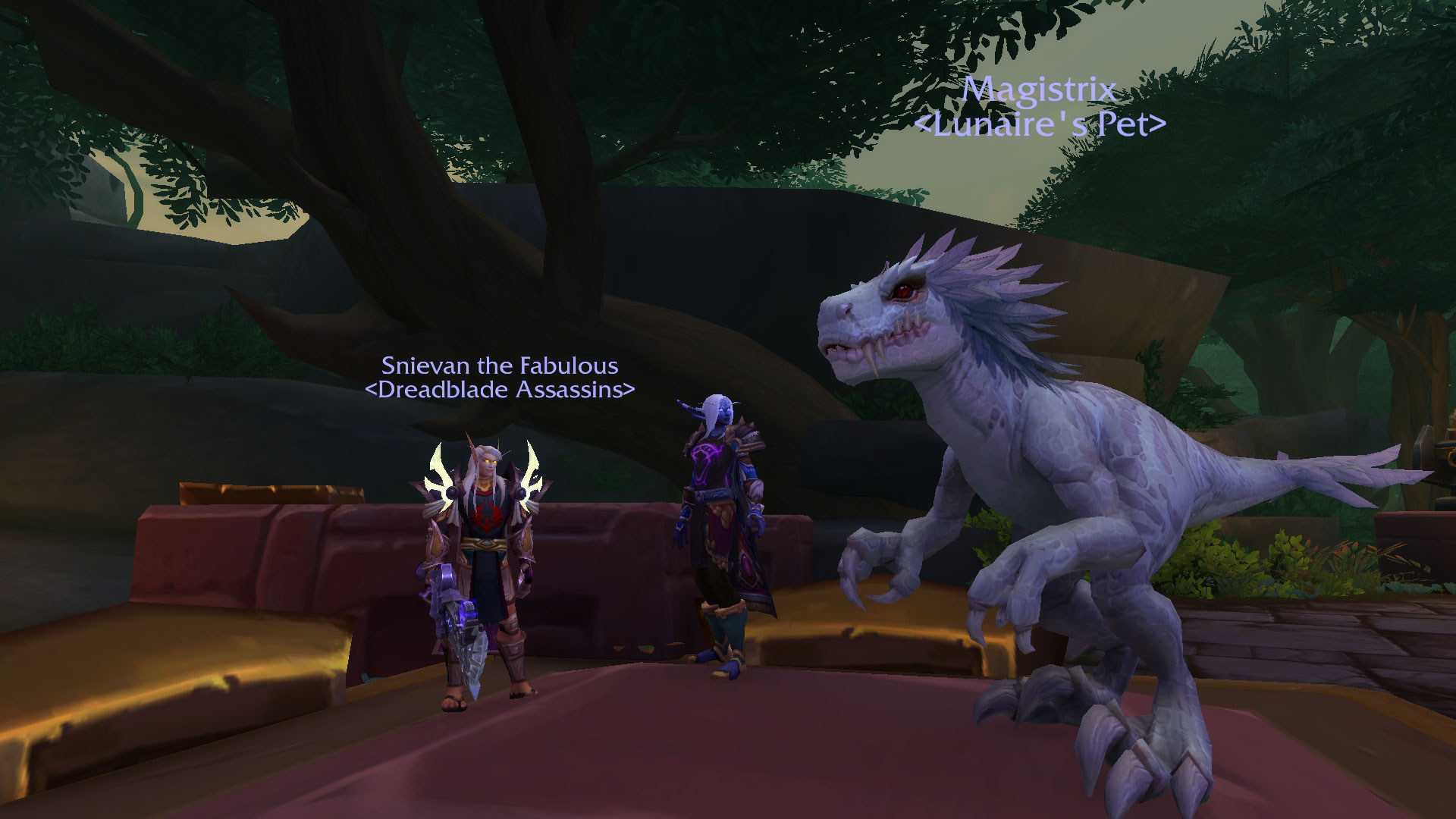 The paladin in the screenshot is my boyfriend's main.
I forgot to mog her pants and boots because I was tired. Shh!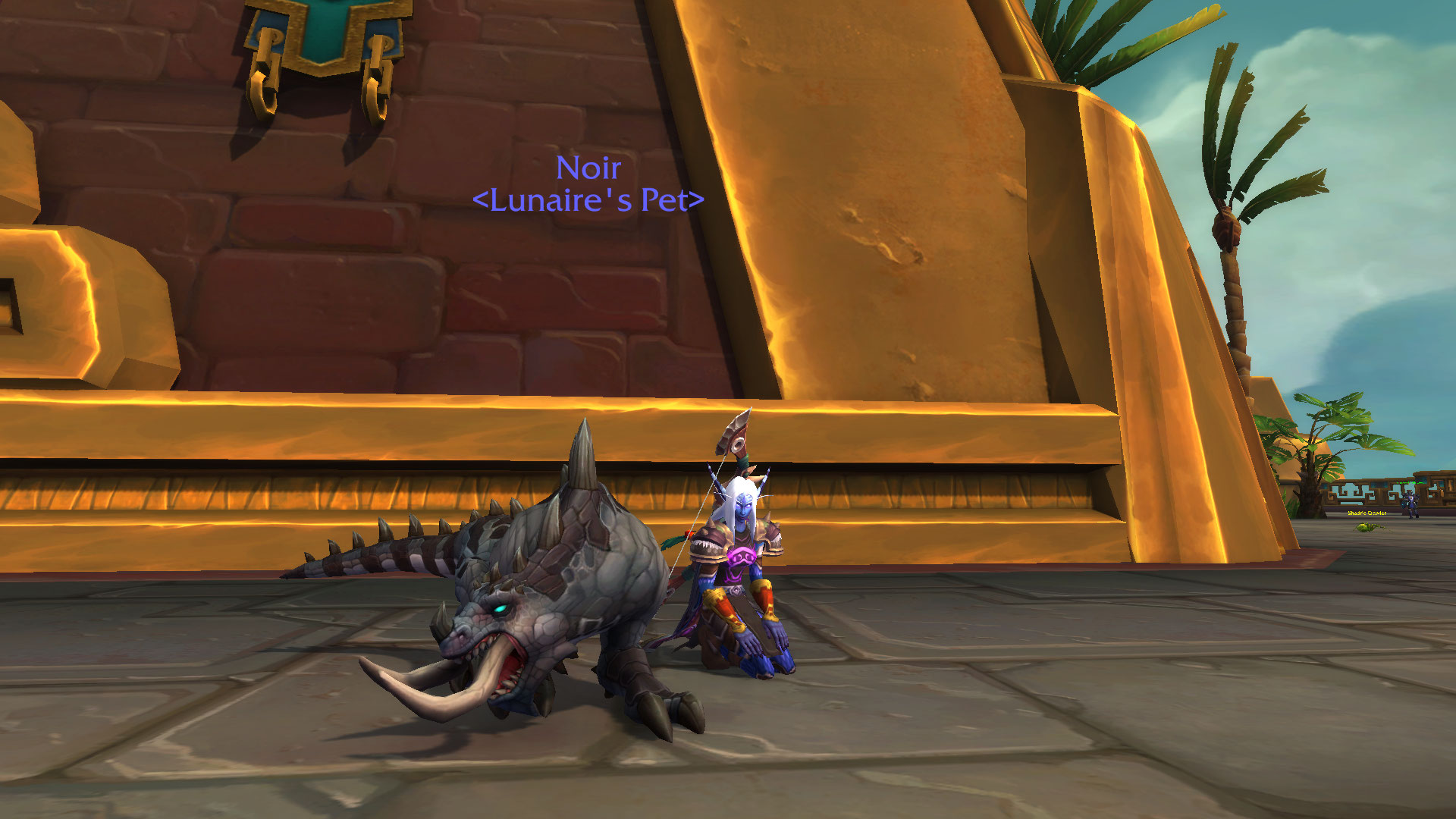 While my boyfriend and I were after a treasure in the Rootway, this guy
really
wanted to become my friend as he suddenly aggroed me from out of nowhere. I had to scramble and dismiss Magistrix so I could tame him. I named him Noir and I instantly bonded with him.
_________________
A bit of palindromic wisdom:
"Step on no pets!"
Casual player.. don't raid, don't PvP. Suffer from extreme altitis
I love pets - combat or non.
<That Kind of Orc> guild on The Scryers, small, casual LGBT and friends guild, join us Horde-side.