Wain wrote:
They could have used the one unused armoured bat mount, I guess: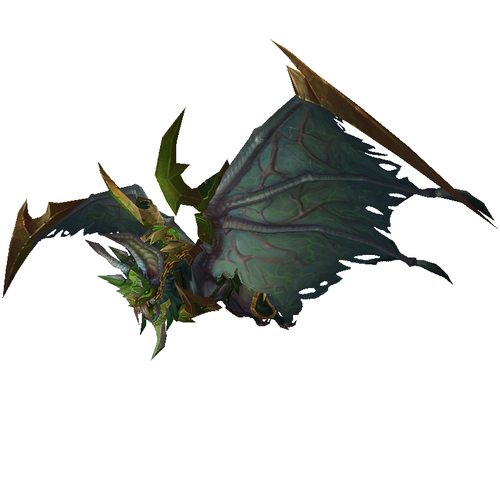 It has a night blighted green colour.
That certainly fits the undead theme more. I will admit the Rubyshell Krolusk looks way better then the Azureshell Krolusk. Colour theory wise the brown of the riding gear contrasts nicely with the orangey red while the Azureshell uses the same blue on the Krolusk and parts of the riding gear and it blends in and it's an odd choice.