So my baby hunter Alandria did quests in Stranglethorn and I could not resist taming Bangalash for her. He just fits. She already has Duskstalker (her Dusky) and I think that white pets match her hair great. So now I need a name for my new kittie. Since Dusky is a male, I thought that my white tiger could be his girl, so female names would be perfect.
If it helps you, her other pets are called: Driada, Cilka, Anantiel, Thelesia, Aranea and Shadowfax.
Here is a picture of Alandria with her tiger: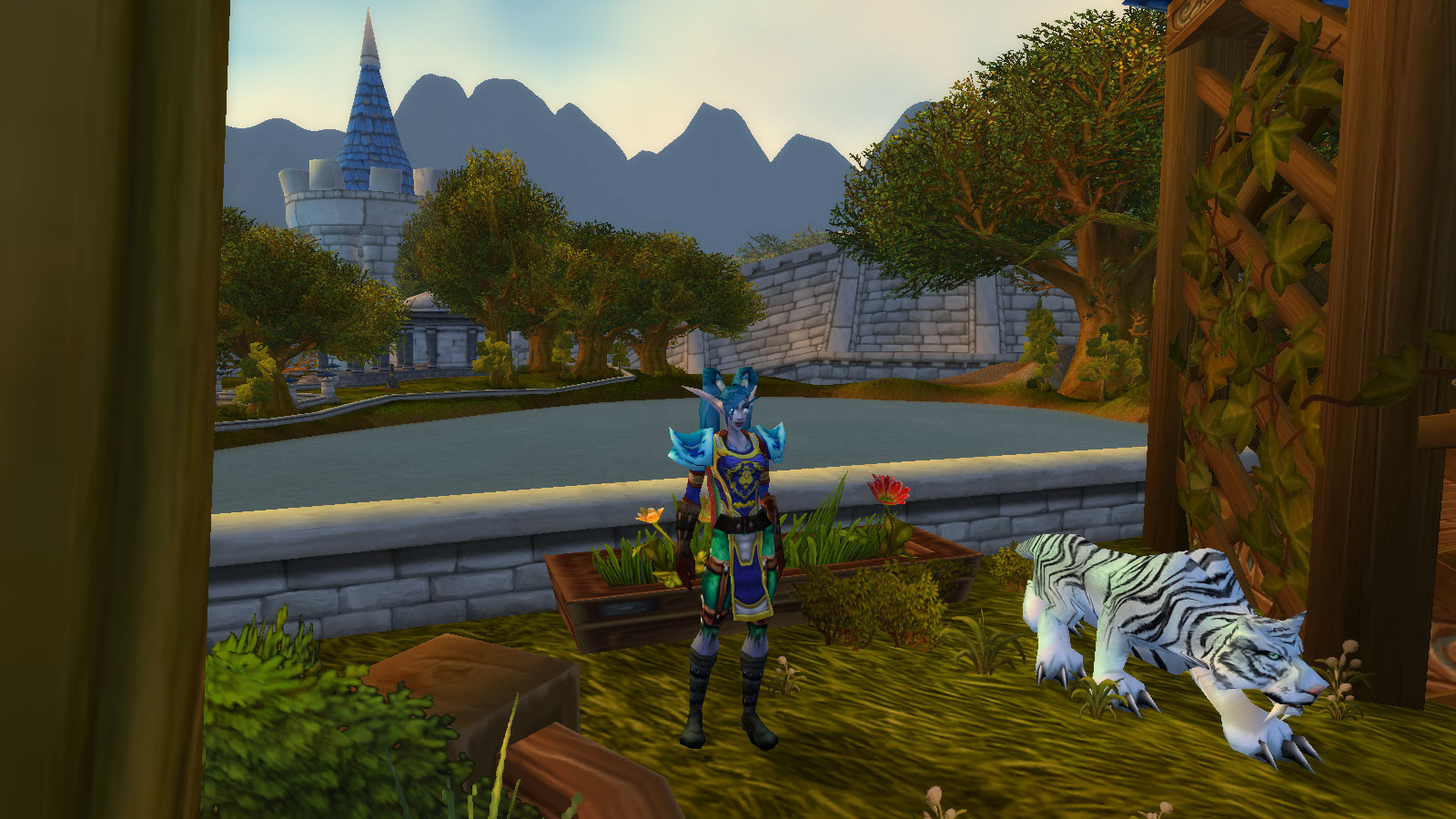 just ignore the crappy leveling gear....
_________________
current signature thanks to Ashaine