So, I was playing on the PTR for the first time today.
Helping my brother get Loque'nahak.
This alli Hunter kept flying around and to deter her from the area, I pulled out my own Loque.
(I had copied my main over.)
I decided to send mine around to kill the nearby cats and shocking to me
Loque stopped, did a claw attack, then pounced over to it.
The kind of pounce it originally did as an NPC.
Is this a bug?
I really hope it's not.

_________________
Being a Hunter is like Pokemon.
I gotta tame em all!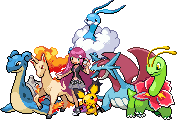 It's a good thing I love Pokemon, too!
My Stable
My Mounts
My Companions