Ok so I decided to close to the other journal because it's too confusing, that was basically for my TLPD..I opened a new one for the new random mounts I get..I will periodically update this when a new one comes along.

And just now I got the achievement "Why because it's red" hehe!! didn't take long either only my second time entering AQ40 and it dropped..YAY!!
Too bad you can't ride on these guys outside the dungeon

Mounts I'm after..
Headless Horseman..yeah I don't think that will happen this year..at least.
Midnight..I want your horsey
Lord Rivendare ..I want your undead horse
Skadi..I want your blue dragon
Grey Camel
and any other mounts that happen to come along.
Yes!!! that's right folks I killed Aeonaxx this morning!...I have been camping him for about a month now, not as intensely as the Time Lost but I also haven't left Deepholm..lol
Anyhoo it all started last night when at exactly 8:02 Mr Bloodseeker spawned..and I was like Mmmph...6 more hours perhaps...well I stayed up until 2am but nada

...so I went to sleep...but the thing is I couldn't sleep I was excited..and I was like why am I like this...I've run into Bloodseeker before..4 times to be exact..and never felt this way..so I decided to log back in and wait...while cat napping...sure enough at 7:37am...NPCScan once again scares me half to death...and I was like oh probably Xaronia...but wait, NOOOOO!!! what do I see AEONAXX?!..and he spawned right under me...sooo it was easy just fly down and mount...no one else was even around...easy kill..and in a few minutes he was mine..

YAY!!
Here is a few screenies...enjoy!!
_________________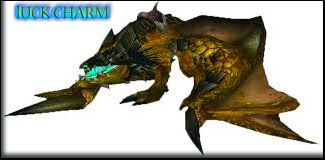 1 TLPD-Oct 16th 2011 (63 days of camping)