Bellatryx wrote:
What class do you think a dependent siamese would be? That is what boggles my mind. I can't think of a super clingy class.
Holy Priest? Clothie, severe lack of good damage-dealing abilities; the spec is all about healing, and healing somebody else that keeps things from killing you.
Hmm, the family dog, Bailey, is also super clingy but can be energetic and over the top at times. So, I'll have to borrow Teigan's idea of a resto druid with a feral kitty offspec.
_________________
AKA Nazthandol, in <Petopians> (US)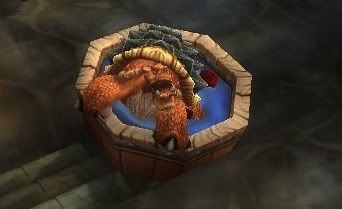 Cute doesn't need an explanation.
_____

Avatar by LupisDarkmoon, and image caption by Kurasu. Thanks!