No offense, but if they do add Quilin/Kirin, I hope they look like actual ones, and not just a unicorn with a different horn and padded nose. They're much more dragon like than that, with the Chinese ones being stout like an ox. They're heads should look similar to the Cloud Serpents I think.
If they go with something a tad more deer-like to be closer to a Japanese Kirin, then something like this would be cool.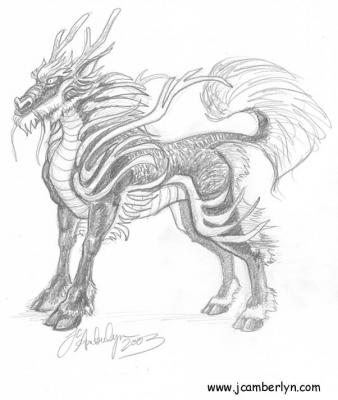 Sorry, but Kirin (to me) aren't cutesy unicorns, heh. If you want a unicorn mount, there's the Zhevera one or the one from the Argent Tournament (ally only).
I'm mostly hoping those names for the dogs are just temporary or something right now, cause it's pretty obvious they're not Quilin/Kirin. I would tho like to see the non-stone ones be tamable tho.
_________________
Make a reploid happy, leave a comment! http://maximumoverdrive.deviantart.com




Couple of sexy Knights.