Started questing on Makeb with Jaak. <3 (Don't know if I'm imagining things, but his voice sounds slightly deeper in RotHC...)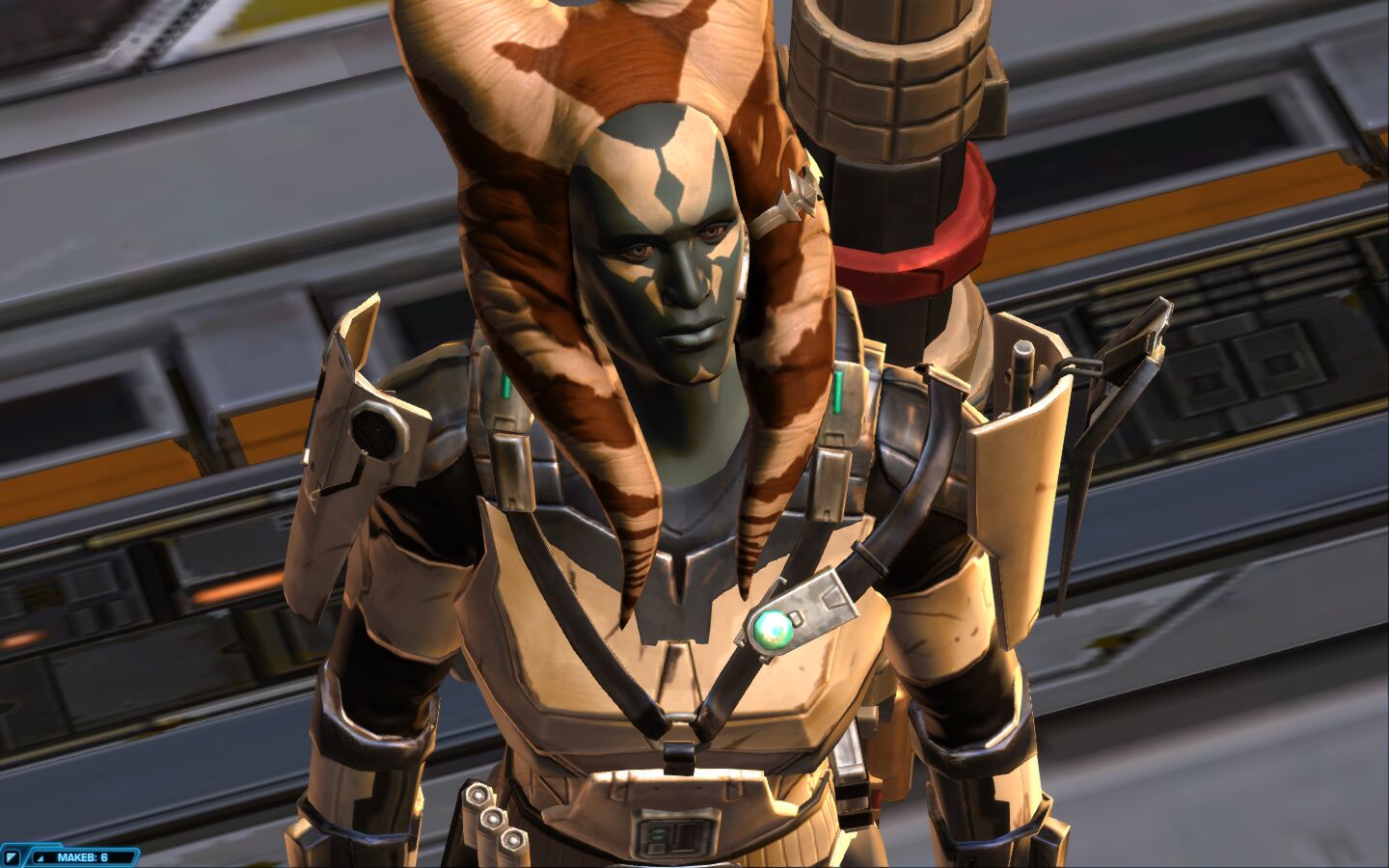 Not sure how she's blocking with her lightsaber while it's still sheathed, hehe. (Side note: new dualsaber! It has gold accents which went really well with Thexan's Robes.)
Played a LOT on Kal Revus last night. I took mostly LS options with Asano, so it's kinda fun electrocuting people with Kal.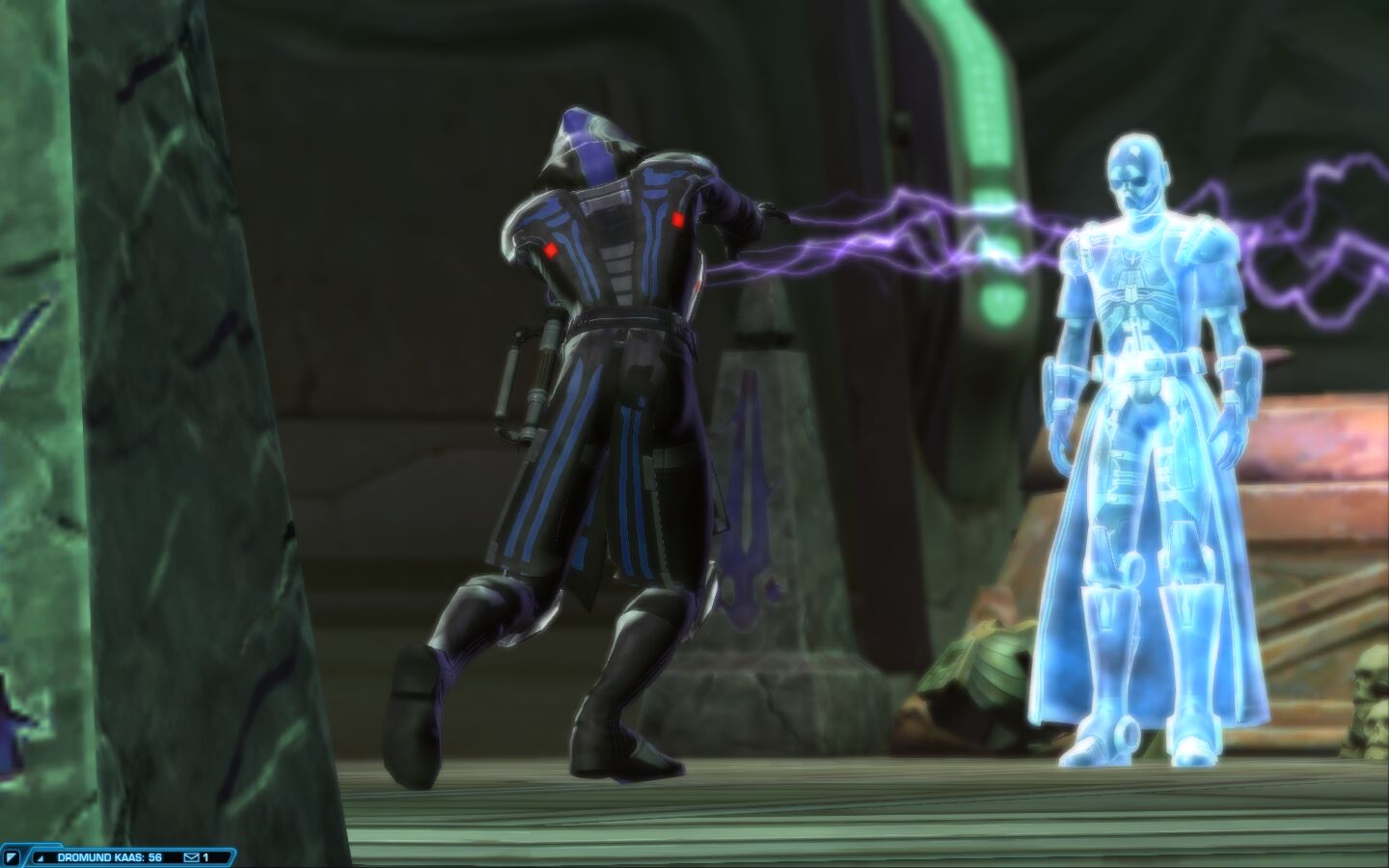 (Loved the one-handed shock here.)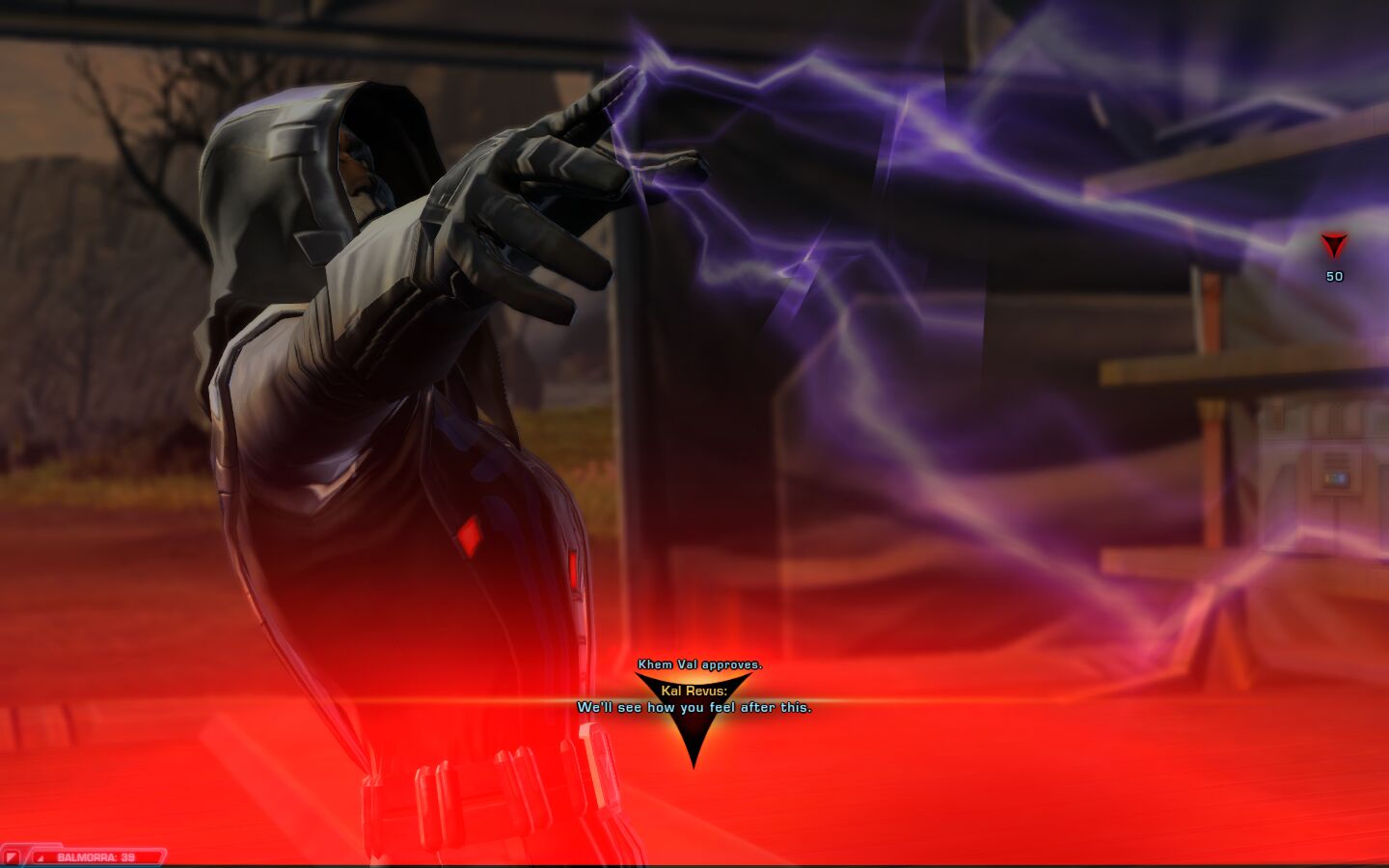 The black-purple saber crystal finally feels right on someone!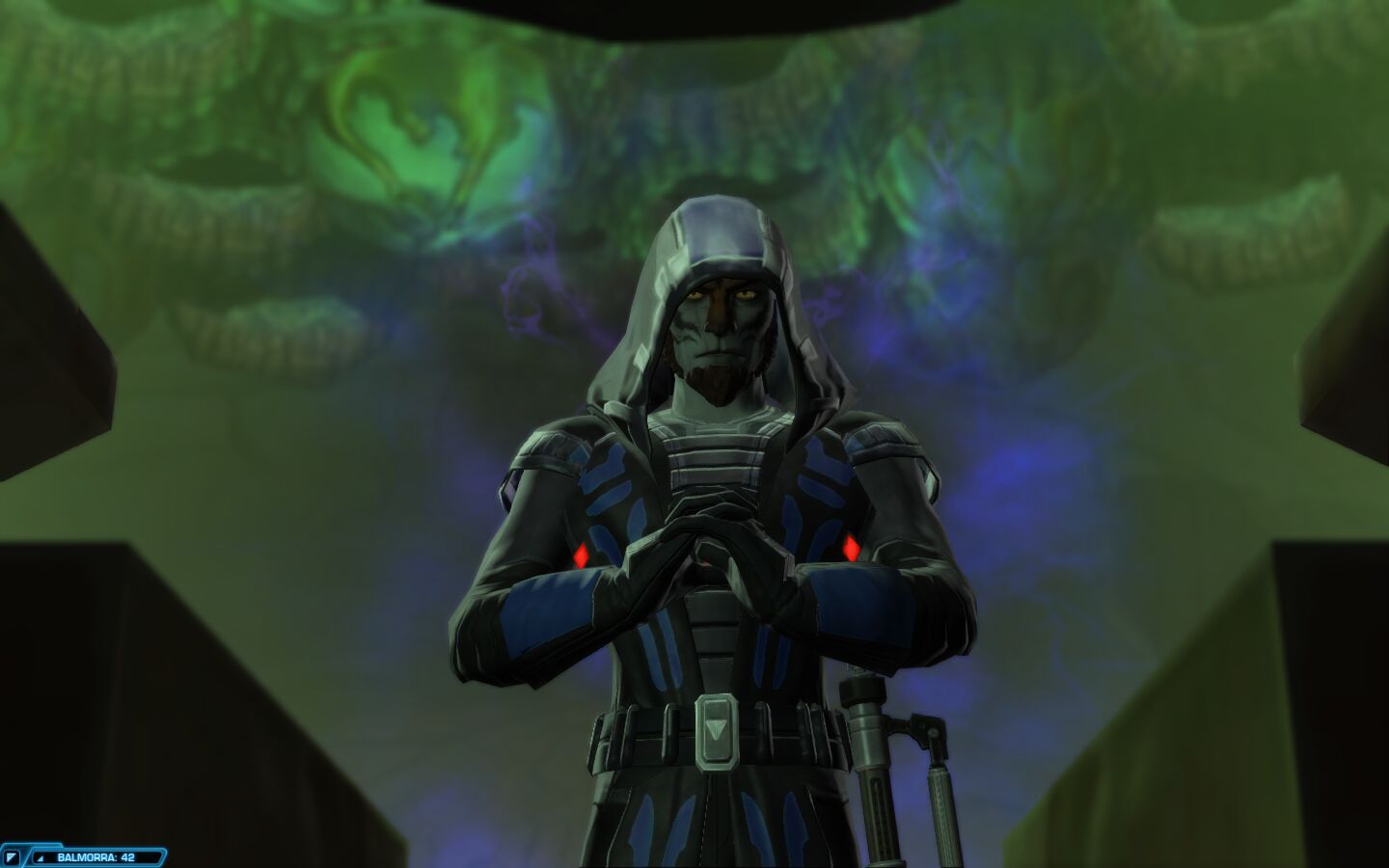 _________________
Signature and avatar created by Serenith!
Slickrock wrote:
Given their current trend, we'll probably get a spirit toucan that farts loops.