As always when new families appear I go out and pick up a few to see how well they mesh with Vare. Sadly he doesn't get on too well with any oxen nor the mushan I'd had my eyes on ever since I first saw them on Pandaria. Then I wondered how much he'd like the wooly kodo, so off he flew to Mulgore to see if Arra'chea was around, having met her long back when she was a quest mob. Another hunter, an orc, was flying around too presumably looking for her. As such she wasn't up. I was about to leave and test out one from Desolace when the orc left first... and lo and behold Arra'chea emerged directly after the fact. Swooped in quickly and picked her up.
And dang but do I love her. She's been at Vare's side ever since. It's rather fitting as my elf boy breaks the mould of your typical blood elf in that he's fascinated by tauren culture, so having a kodo around only strengthens that. Poor Argorok, his dragonhawk he's had since they first arrived in WoW and never once left Vare's active pet slot, is having to compete with her! I am so surprised how quickly they bonded. She's so loving and careful for her size and is always nose-butting her new master <3 I named her Nizhomi, which means "Beautiful" in Navajo.
I keep getting whispers about her when I'm in town and is the star of our raid nights

I keep telling everyone to let me know if she's too big and if they want me to use a smaller pet but nope, everyone loves her so despite her size.
Sorry for the night pic. I really wanted to share this as it's been a long, long time since I felt so deeply for one of my tames

_________________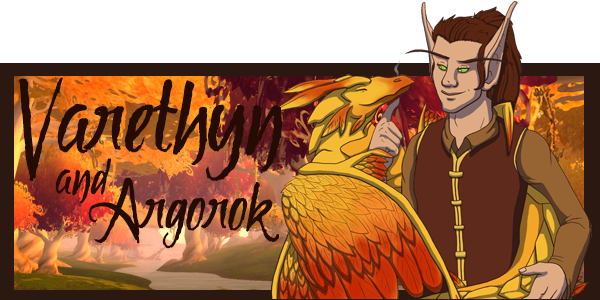 Thanks Kamalia for the awesome sig! Avatar by me!
Check out PetEmote here! | Visit my Flight Rising lair!