LupisDarkmoon wrote:
OOoohhhhhhhh. Ash, could I get the pieces for that one? I adore it, wow +_+
Sure thing!
As Funk correctly deduced, everything is the normal version of the Chosen Dead set except for his chest and bow. His chest is the Cataclysmic Gladiator's Chain Armor and his bow is the Huntmaster's Longbow. I also just attained the the Phoenix Rebirth balance of power questline artifact skin for Nic today, so I may end up using the orange-red version of that instead of the Huntmaster's Longbow.
Also, here are two more SSs of my other hunters:
Ashaine
with his loyal pet Ares and Ashaine's son
Talos
with his favored pet, Azrielle.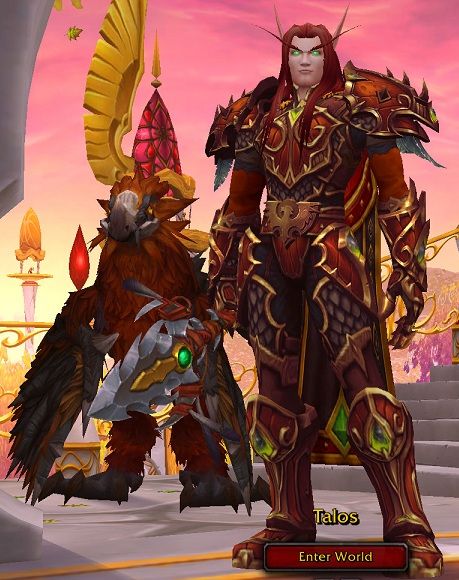 _________________

Ashaine Silverfel - <Dreadblade Assassins> - Silver Hand US - Faileas#1676
Deviantart | Facebook | Signature Shop | Flight Rising
"Not all who wander are lost."
Guildmaster • Hunter-Friendly RP Guild • Always Recruiting! • PM me!