*Hugs Lupis tightly*
I'm so sorry to hear that he finally passed. It's never easy, no matter how many times you see it happen. I want to slap anyone who says, "it's just an animal, get over it" cos they're not "just an animal". They're companions, friends. They're a huge part of our lives. As SpiritBinder said at least you gave him a wonderful life and made him as comfortable and happy as you could in his final days



Kinda funny. I've been playing Animal Crossing recently and got a labrador retriever puppy ornament from one of my fortune cookies today shortly after reading your post (they added Nintendog items among others with the Amiibo update last November). I'm not sure what breed Echo was (I'm sure you mentioned it somewhere x_x) but I'd like to think of it as a memorial of sorts.
_________________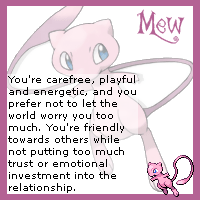 Pixel Pet avatars by LupisDarkmoon and Moonlost. Pet Nameplate avatars by Seilahyn.
Rotating signatures by Kamalia and TygerDarkstorm. Thanks all!

Check out PetEmote here! || Visit my Flight Rising lair! || Or my Pinkerlocke Lair!