Tarn - I love how Hydrogen has turned out, she looks so pretty now! Liam and Cosmos are handsome dragons as well, and I totally agree that the Wildclaw girl is a cute hatchling. When I get more lairspace I might have to join that pinglist as well

Serendipity - Wow, he's a pretty cute random progen! I think Savannah look very nice on him, and that armband is an adorable piece of apparel for him.
Dewclaw - The soft feathers, vibrant flowers, and skeletal accent go surprisingly well together on that Guardian!
Aleu - PLEASE tell me somewhere in that lair there is an equally vibrant dragon named Lisa

That's also a very pretty Valentines dragon you got!
Teigan - That Blood/Steel boy is gorgeous, and I'm also a fan of the Skydancer girl. Honestly, I think Trail is just a great gene on so many dragons

And a number of lovely hatchlings from everyone as always!
So I've finally completed a couple of my projects. Two down, like, ten more to go! Woo xD It took me a while to get these guys, but I already had outfit ideas for them, so the minute they hatched I started working on genes and trying to save up for the more expensive pieces. I almost didn't complete the boy, but I realized last minute that I actually had a sword and boots in my hoard from last Pirate's day. I also had to scatter his eyes to rare since they worked so well with him, and lo and behold I got it first try! Sheer luck.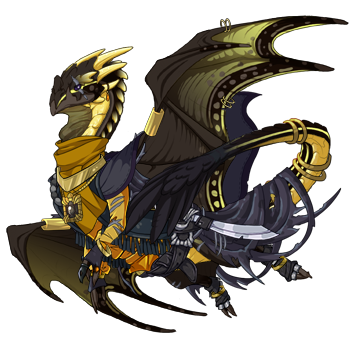 Meet the new and improved Camelia and Aurel! They're re-hatches of my old NotN dragons, sadly not GenOne this time, but that wasn't too important to their lore.
The old Cam and Aurel, for comparison.