My spoiled meeses, Tess and Zurie. I love buying them new stuff. Tons of stuff to climb and chew on and tunnels to run! I'll expand eventually when I move in with my boyfriend and have more room. Right now they're in the only place I can put them. Only Tess can be seen in one of the pictures. Zurie is still up in their nest box sleeping.
This is the two story cage. Little Ferris Wheel I put snacks in so they have to turn it to get to each bucket. One edible "branch" for smams, and a wood bird perch attached to the bars. Small bird wooden ladder. Newest addition: Rope Ladder!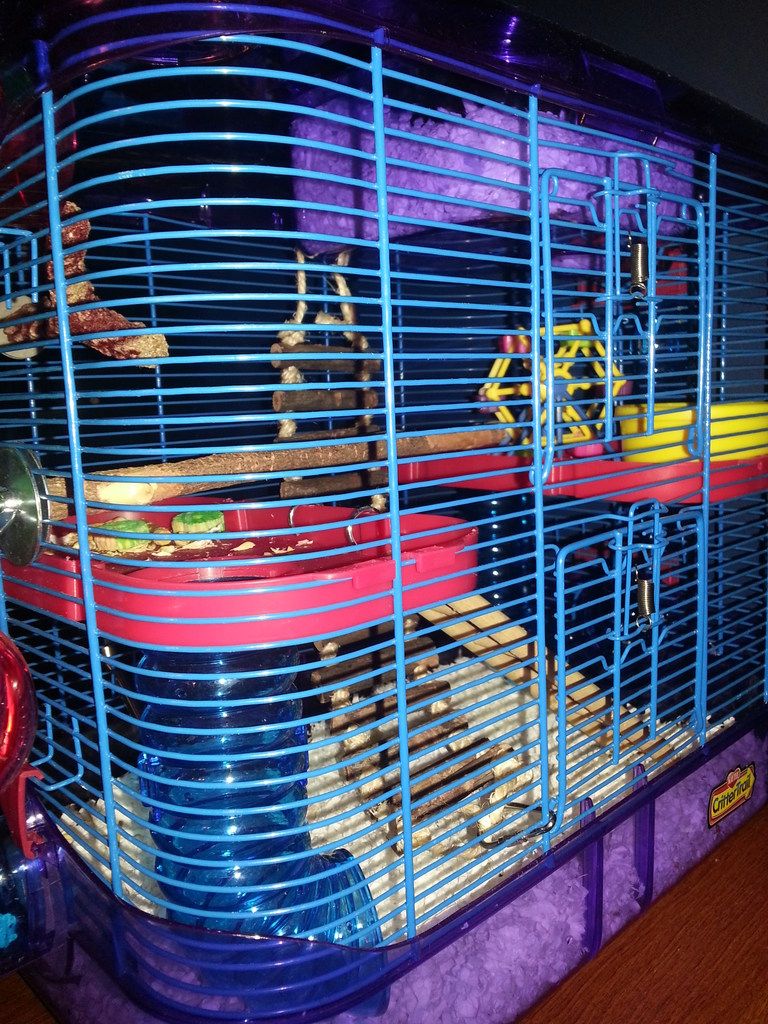 Tubes connecting it to the smaller, one story, cage.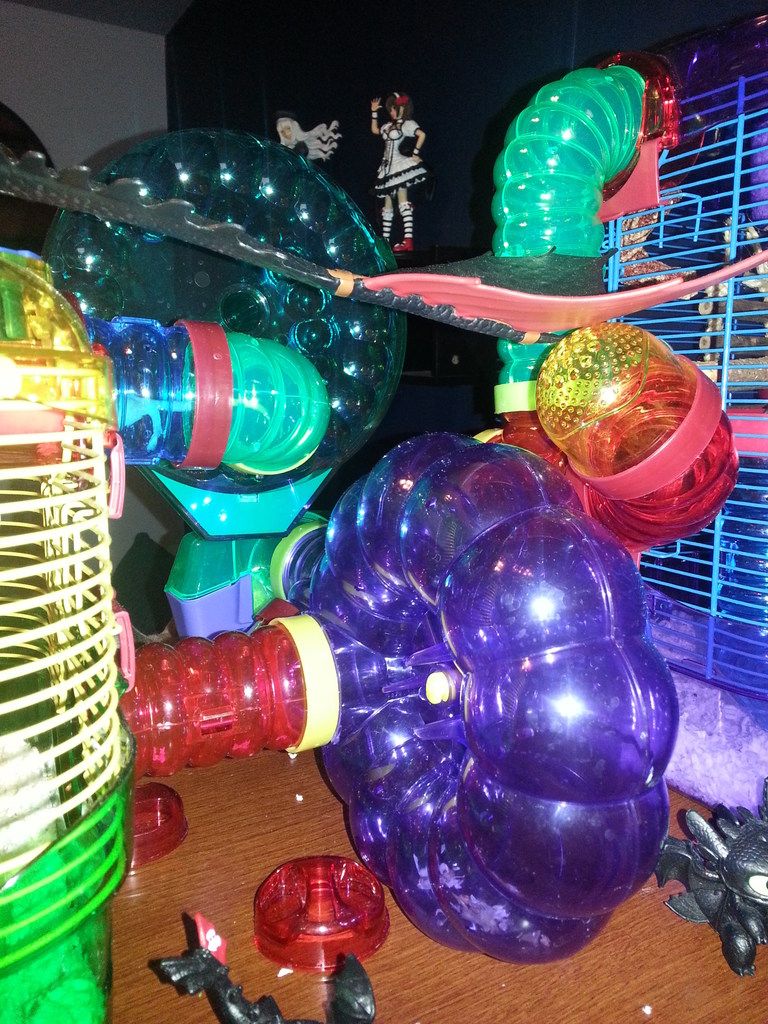 Other side with wheel and "out house" attachments.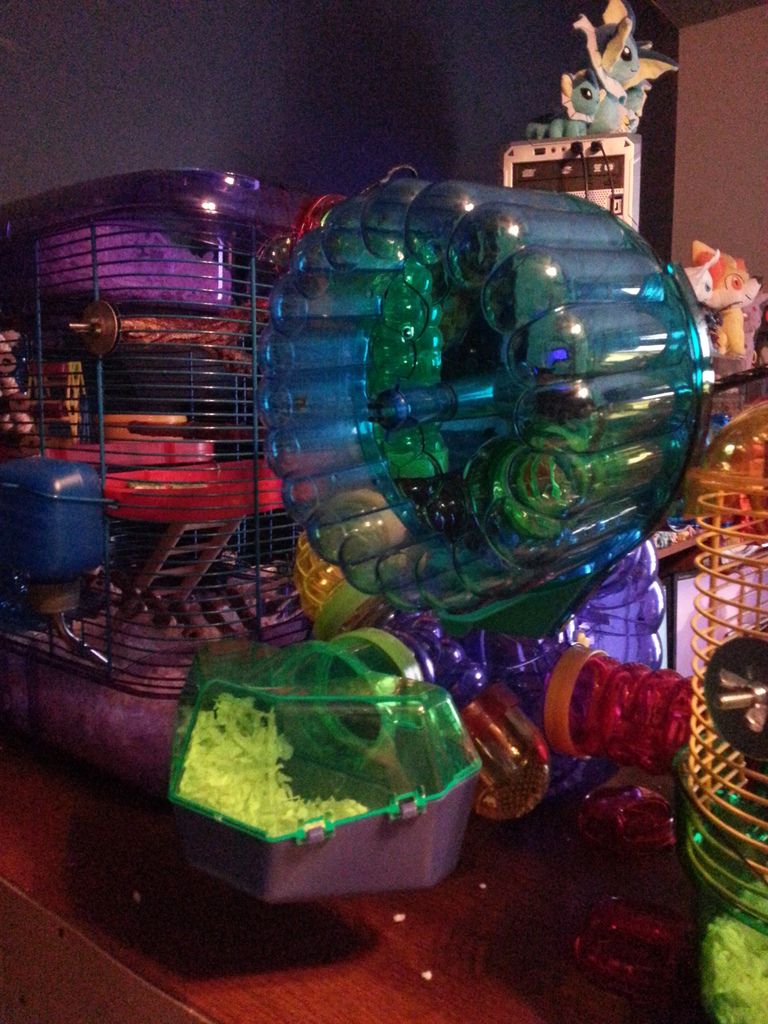 And the one story cage I started with. Multi-branch bird perch, mini igloo, silent spinner wheel. Newest Additions: Jingle twine(or whatever that stuff is called) ball and the colorful wood bird toy. (Tess can be seen in the upper left peeking in.)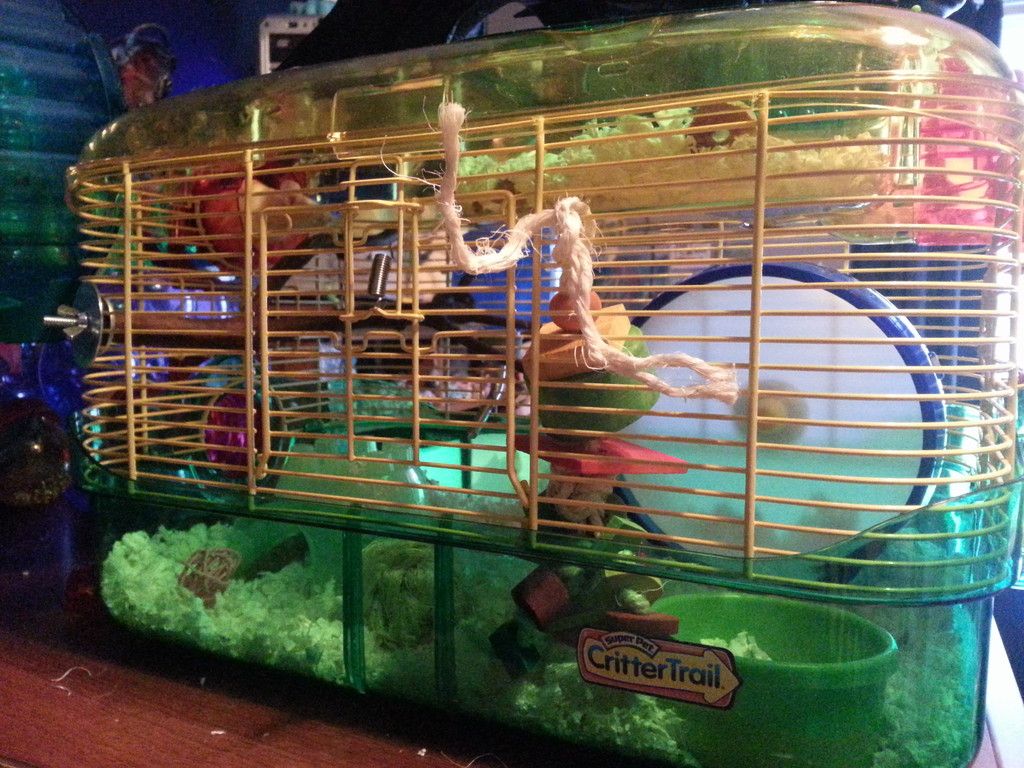 And here is Mortichai right after his PU surgery.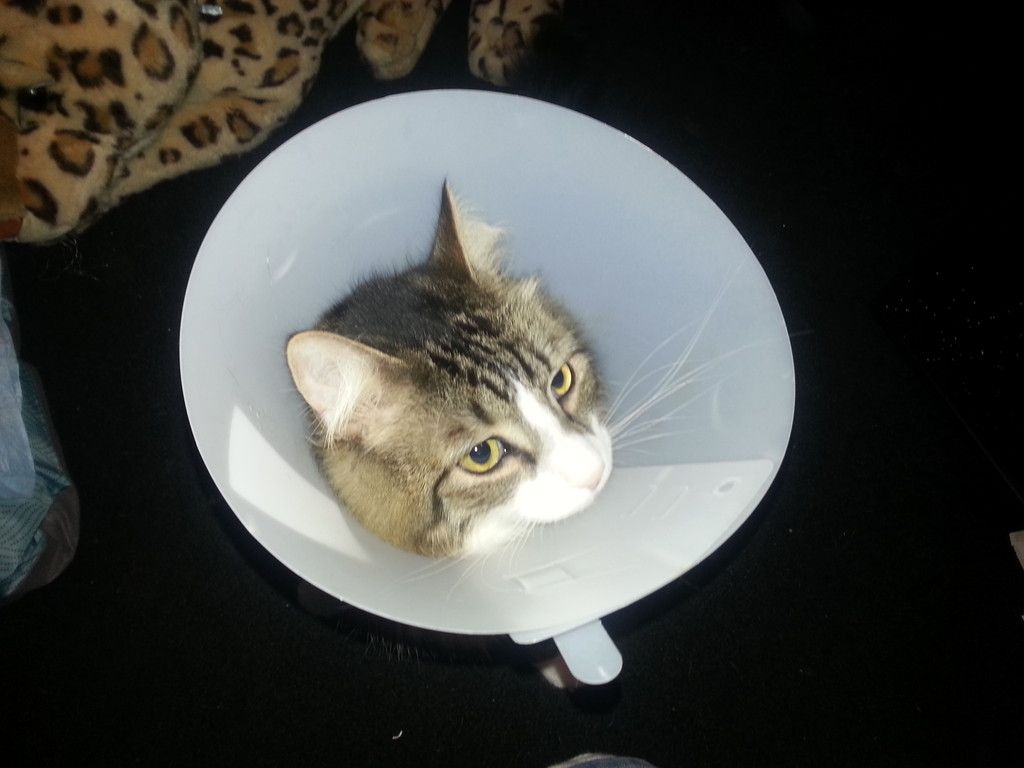 His bald belly flubs. My poor little buy. Going on 2 years old and having gone through so much already...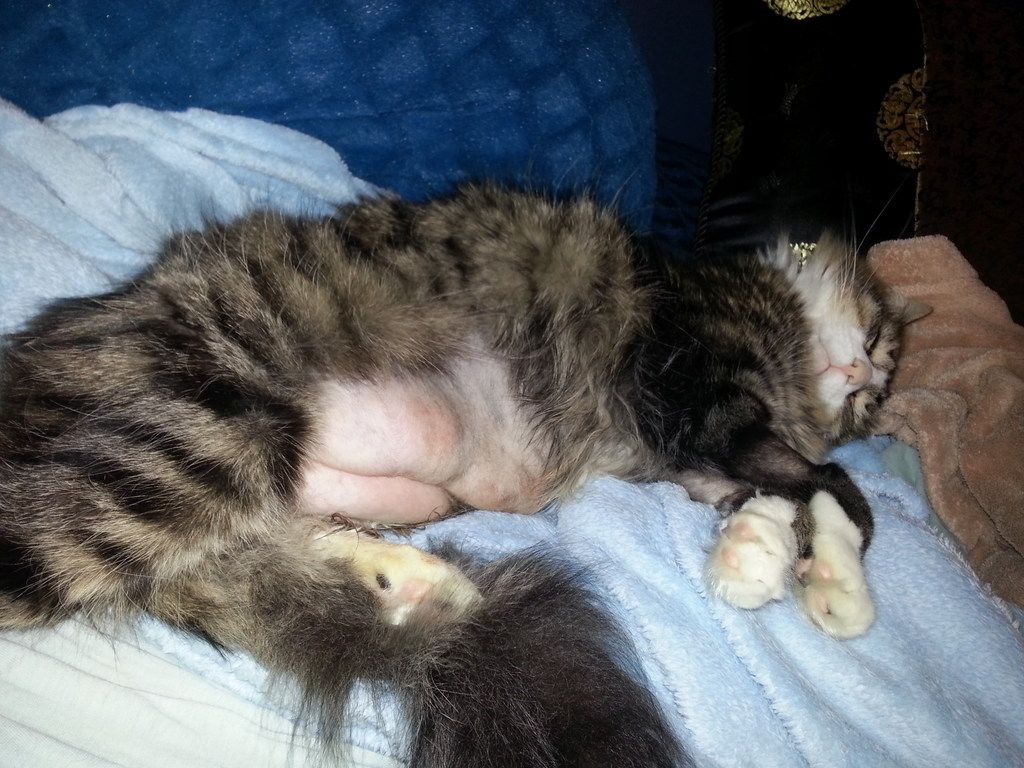 He's finally got some hair back on his belly, which has helped stop some of the urine scalding. Just wish he would lose those two flaps now and it would probably stop it completely.