The Tihar festival is on in Nepal right now, and this year especially they need something to feel festive about. It's a bit like Christmas in its level of celebration. Unfortunately after the earthquakes they're short on resources and on top of that have suffered blockades from India over racial tensions at the border, so supplies aren't always getting through. But hopefully they have a wonderful festival!
Anyway... today is Kukur Tihar, the day on which dogs are revered; even street dogs! They're generally given garlands and food. The old girl below is Kali, the dog that belongs to Mi Casa Hotel where we stayed in Kathmandu. She's around her mid-teens (they think, anyway - she was there when they started the hotel!) and just sits about looking venerable. She looks happy though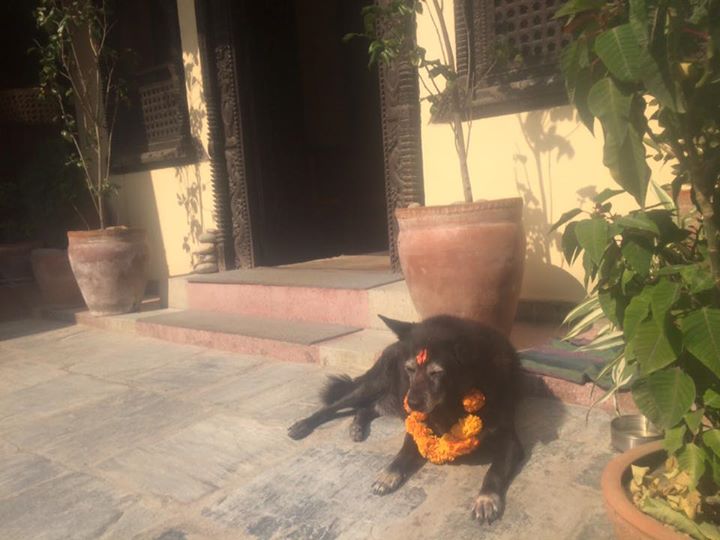 _________________
Shaman avatar by Spiritbinder.