Muffinus keeps dropping hints that there's undiscovered secrets still in Legion, and I've had a few ideas (only some of which I've tested) and would like to hear other people's speculations. And if you've tested any of them, let us know so we could avoid spending time/effort testing the same thing again.
Here are mine (that I can remember):
1) Mail version of
Big Voodoo Mask
. It's got a strong shaman feel to it, and it's a leather 39 helm. I wonder if its like the defias armor, and you have to go into a troll themed dungeon with a shaman and some other gimmick (like a Sen'jin Fetish for your minipet). I haven't tested any dungeons/minipets yet.
2) Hunters sneaking into the Emerald Dreamway via the portal in the back of the druid's dream grove. The dreamway isn't part of the druid order hall, so I suspect if a non-druid were in the dreamway, they would not be booted out. The northern border of the druid's dream grove dips inward towards the portal south of the eagle network point, so there's an area of valsharah that only druids and hunters can reach.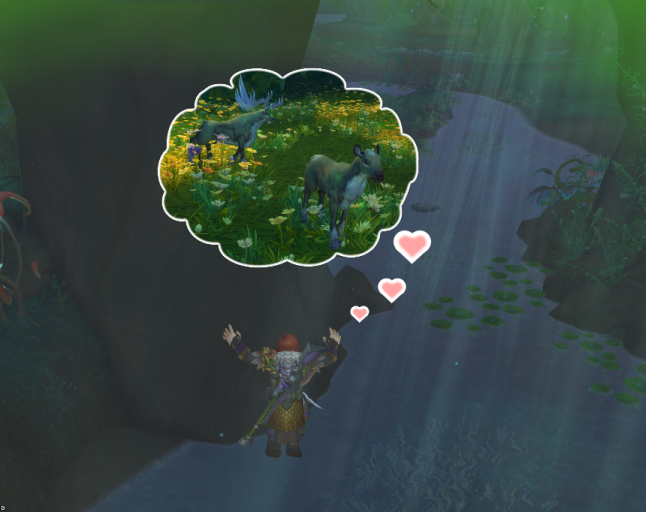 I've tested this one. I've made it all the way to the portal, and clipped through it. So it's not (currently) active for hunters. No taming dreamway stags/does at this time.
3)
Squirky
has something to do with Seabreak isle, and could be already active, but nobody's figured out how to get it yet.