I actually use to make "better" sigs back in the day.. back when I played FFXI. (Oh boy, look what you made me do...)
Here was a banner I made for my Dynamis Linkshell. Not sure if it ever got used or not, but I liked it.
A sig + avatar I made for a friend upon request.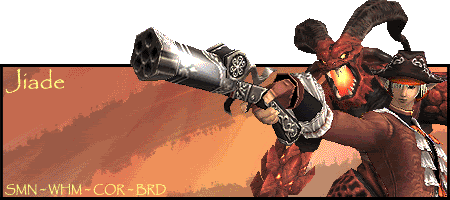 Another with 2 avatars. (Hers didn't come out as good as Jiade's did.)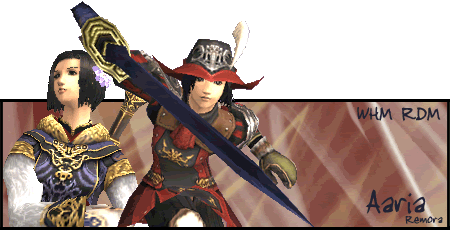 And mine (I'll exclude the first couple because they were REALLY bad)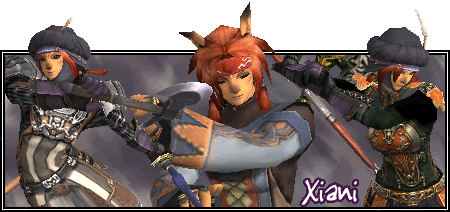 Compare those to my current.. I feel the newer ones are lacking, but I do like them. They're simple and don't take as much time.
Actually.. wait. I did made a sig way back when I first started playing WoW. Seems I don't have it anymore. It's not on my PhotoBucket nor is it in my WoW folder on my computer. It might still be on my old dead HD.. oh well.