Today I finally got Pathfinder and immediately put it to good use. I've been much aware of the Elusive Quickhoof for quite some time and had chosen not to hunt for it until I could fly to make it easier, and so that is where I went. Following the HandyNotes markers for SilverDragon I did around three halting laps between spawn points, stopping to kill rare spawns and check for existing groups in the group finder.
Along the way I decided, for fun as they do not suit my new void elf's personality, to tame a couple of black alpaca. Mostly for PetEmote testing, partly for amusement. Shortly after flying off with a second one I realised that the quickhoof probably wouldn't trip the SilverDragon alerts much like the Friendly Alpaca, so I quickly turn on Track Beasts.
About 10 minutes later I, and four other people, were very, very happy.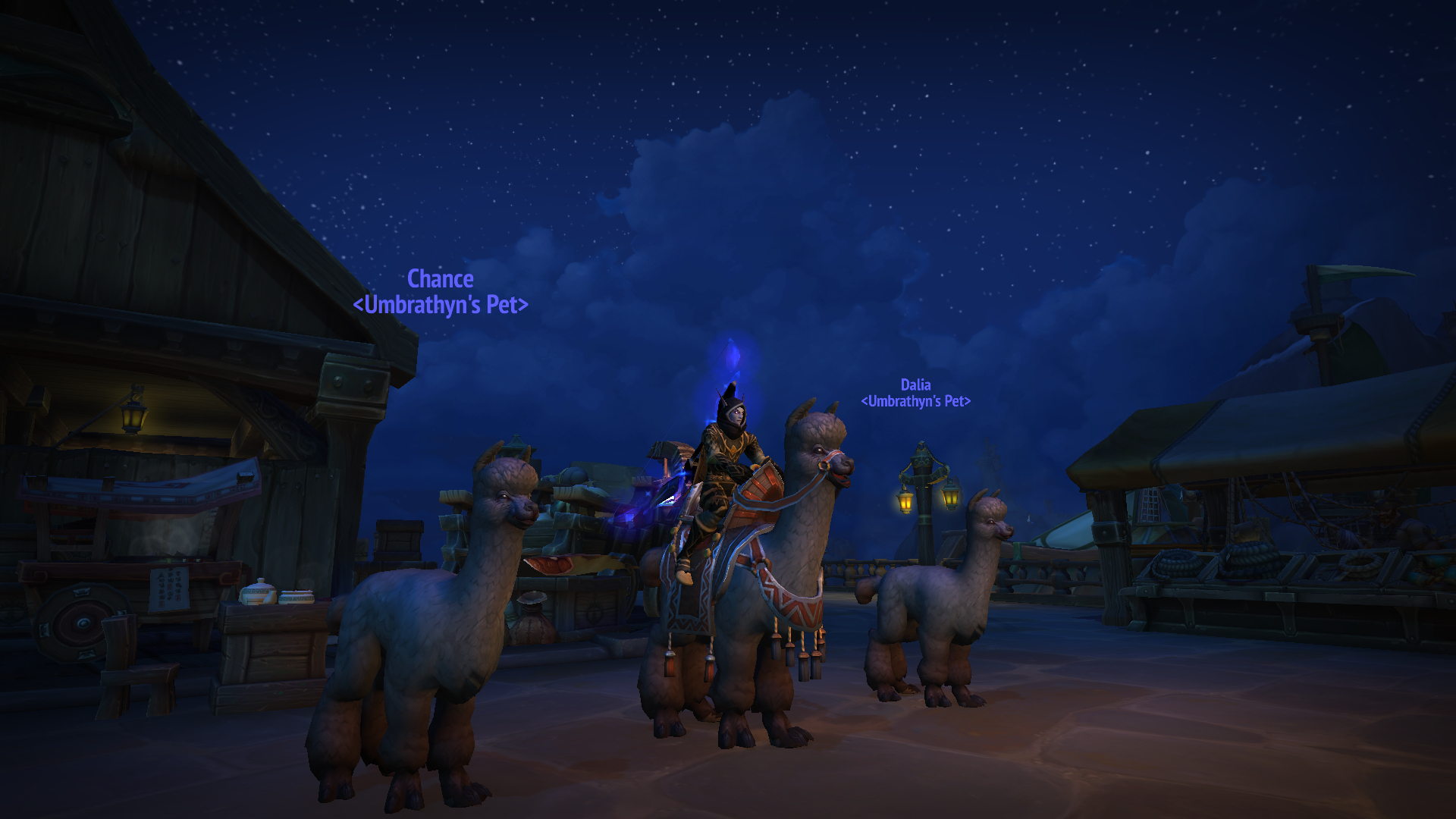 Go out and tame some alpaca. You may find yourself with a new mount to boot.