Krauth wrote:
I'd be more hyped about the yeti if the saddle on it's back didn't look so bad compared to the bone seat on the gronling, everything that shrinks my toon on top of a mount feels very very lame, and it's something that started in WoD to shrink flying mounts to better fit the no flying situation.
In the beta the yeti saddle had hanging ornaments on it. Well, by "ornaments" I mean glowing skulls. But then they vanished for no reason we know of.
It doesn't make the saddle look a whole lot different, but at least it was something that broke up the monotony with a bit of colour. Still not sure why they did it (also, they did something weird to the yeti fingers. They're a lot more splayed in the live model than they are in this picture, more blocky, less realistic).
This is how it would have looked if they'd kept that version: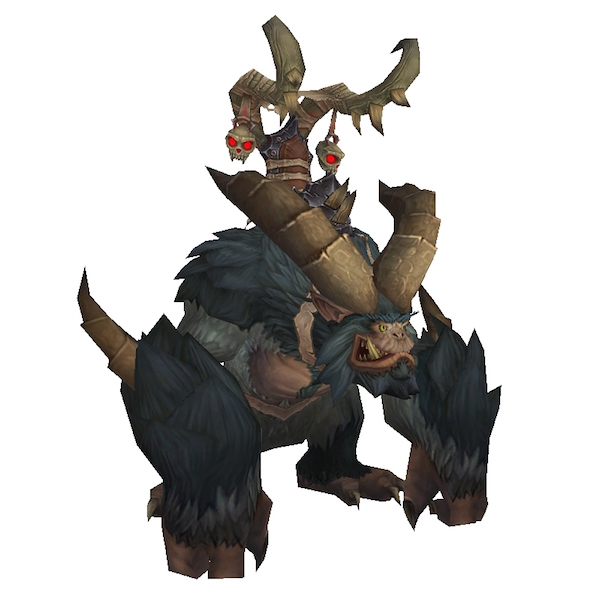 Compared with "5 shades of grey and beige", live: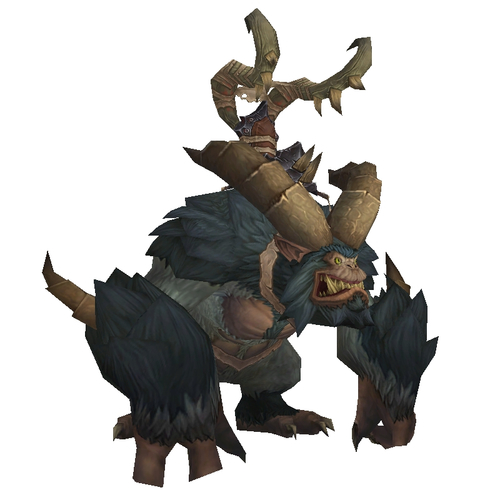 No idea why they frakked with it. I think it looked far better originally. That little bit of colour made all the difference.
_________________
Shaman avatar by Spiritbinder.