7.2 is on the PTR and we can finally get a better look at our order hall mount.
It seems that hunters are indeed being given 3 colour variations of their class mount (which is officially called a Wolfhawk), so that's a nice surprise, though I'm not positive which colour goes with which spec yet. If I had to take a stab at it, I'd guess that Dire might be MM, Loyal BM, and Fierce SV??
Here's some screenshots I took of the model in the mount tab, which is sadly a limited view and a small window, so I can't fit the whole beast in. I'm sure sites will have better images soon once they datamine the models themselves, but for now here's a preview. I took screenshots zoomed in as close as I could so you can see the details and colours.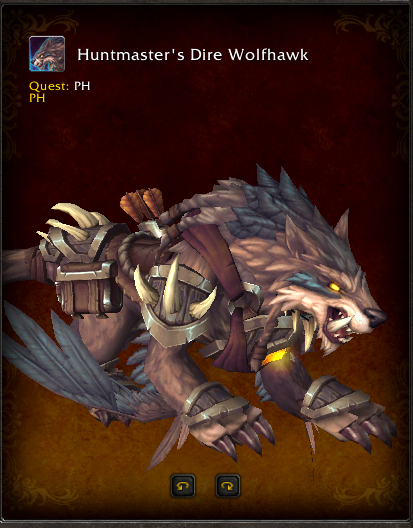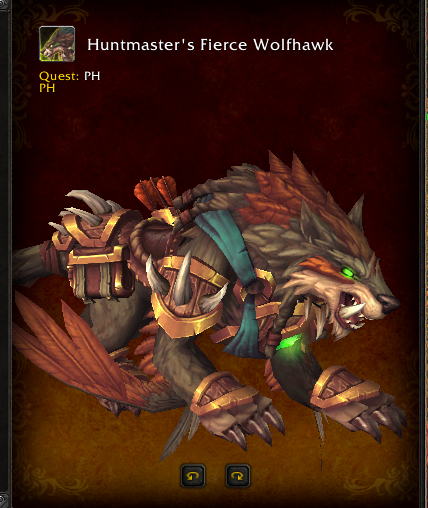 And a full-body one, albeit small, just so you can get a glimpse of it: