What happened to me is already a few weeks past, but if I look at my screenshots again, it still makes me cry:
It was my first (and only) sighting of Anthriss:
A Belf seemed to have tried to tame her, when a group of alliance showed up and killed her, so she couldn't tame. She made some /cry emotes at Anhtirss shoulders, but I didn't know if it would help her, if I tried to comfort her (and just stab the wound once more). You can see the pile of sceletons around her, so Anthriss seemd at least to have gotten some of them down, but yeah, didn't work out for the poor Belf.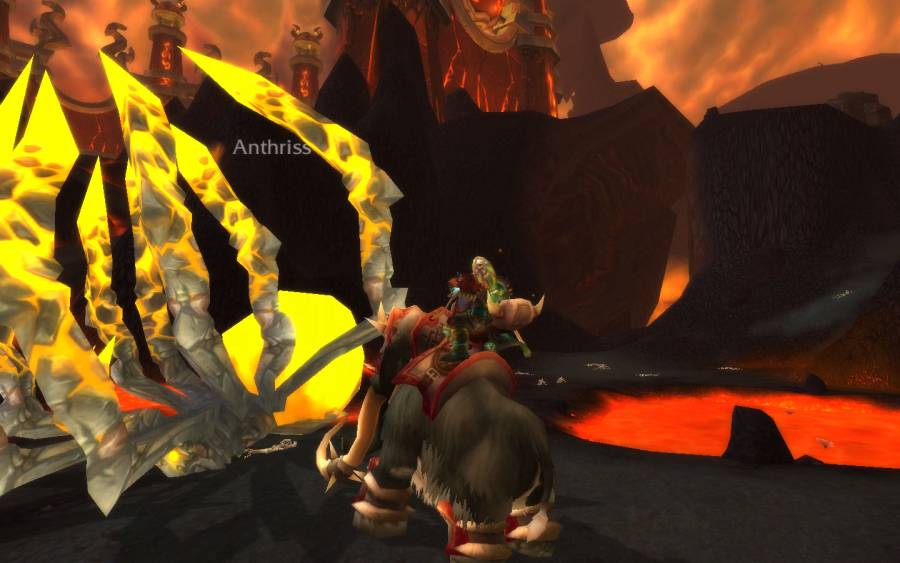 The day after Anthriss death.
I had been camping Ban'thalos for 6 hours straight with Morga my Orc and it was my third day in that stupid tree. I decide to logg over to my druid and do the dailies with him, to see something else. When I return from the molten front my NPC-Scan wents off with Banny I quickly fly over to park my druid at the statue of Malorne, but what do I see? Banny is dead. His wings spread out under a alliance warrior doing silly /lols at a horde hunter and some other alliance members fluttering around him (none of them hunters).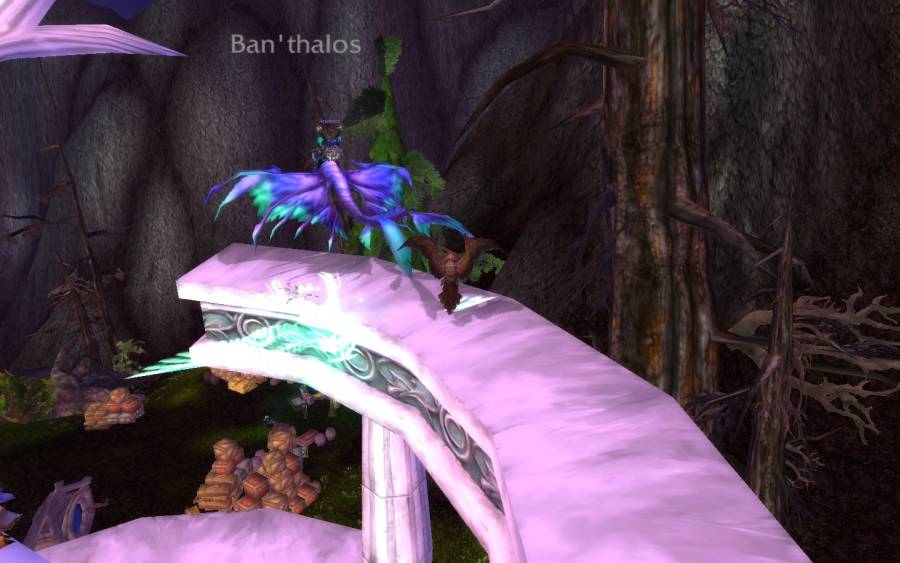 (the druid is me)
I got so sad and angry- I wanted to kill MY druid for existing and me being so stupid to logg over to him and not camping Banny. I stopped camping Banny after this for a week, then got him with Findu by accident and a week after Findu's tame I got Morga again on the treetop and got Banny 3 days after that without being online very much.
But I still get very upset if I see one of the rares dead and it makes me really sad.
I tried to help two hunters get Deth, but both times he died. I wonder if he's somehow bugged, as we were both times only us two hunters kiting him around, and always when the other hunter tried to tame him, the taming broke as often, until he was dead. I didn't have aggro at that time, didn't shoot him or have a dot running, my pet was packed safely away and he kept running at the other hunter. But the taming always broke to early and he died.
The same thing happened with Solix: we kited him around until he was tameable, the hunter starts to tame (twice), but the cast always breaks and Solixs dies.

_________________
current signature thanks to Ashaine