This was brought up in another topic here on the forums, Kalliope posted two screenshots to show that they do indeed vary in size. So, I decided to screenshot each color as I encountered it to compare all four. I finally ran into a green(first one I've seen) and lastly red(I ran into this guy first, twice, but it was before I realized they varied in size and hadn't seen him since). It wasn't easy.. ok well it kind of was. It was hard to get him on level ground for the best size comparison, so I do apologize for that. With that being said, here are the screenshots I edited together.
Blue Portent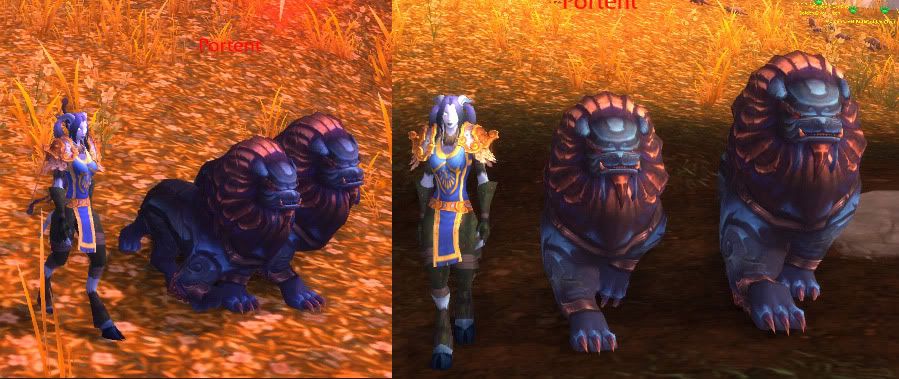 Green Portent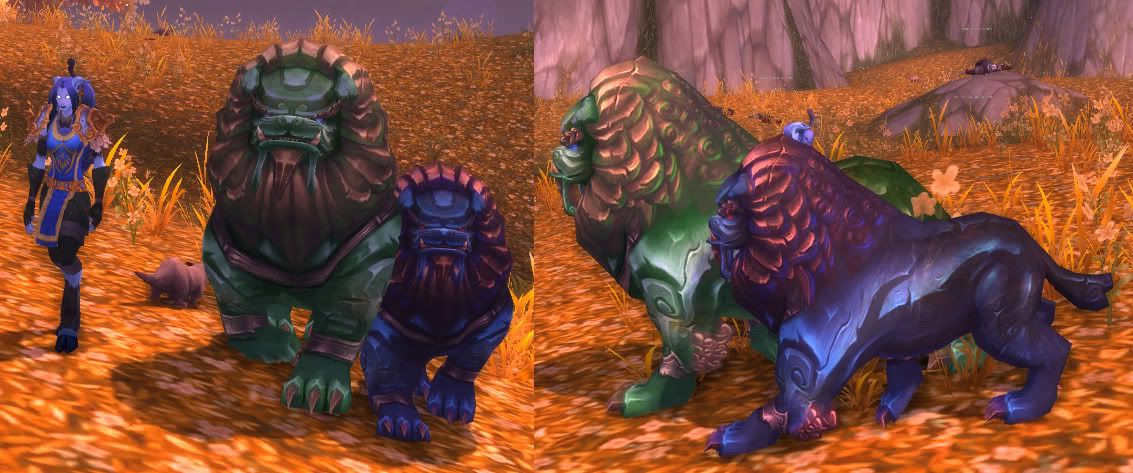 Purple Portent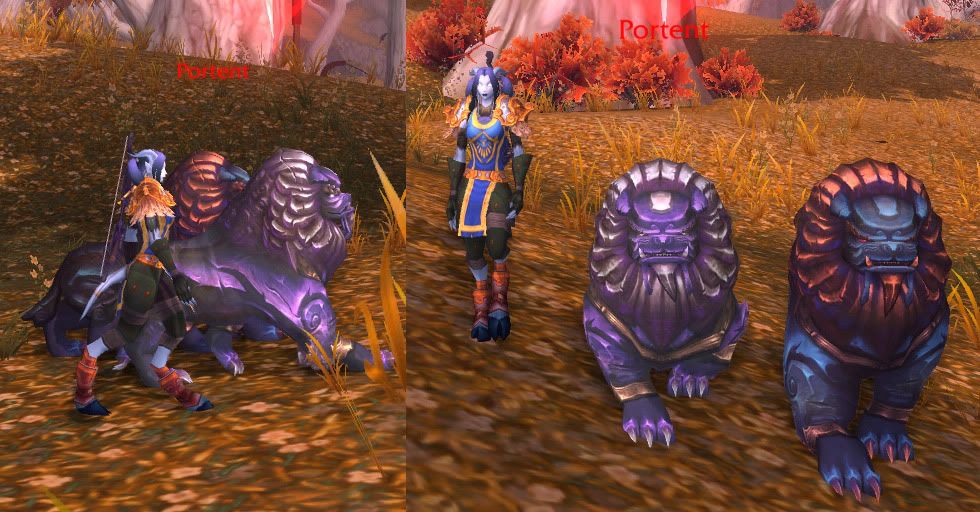 Red Portent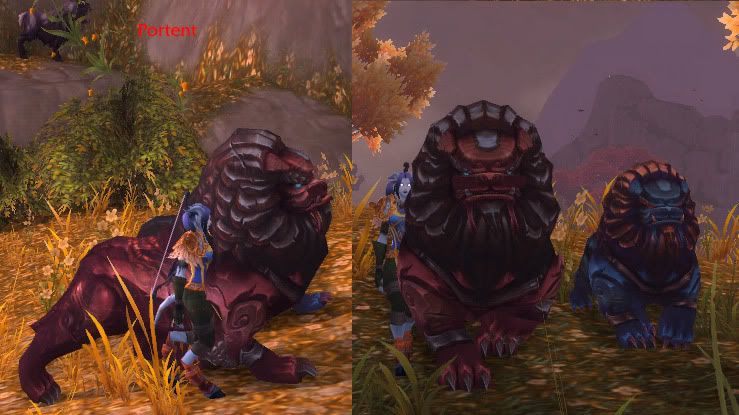 (Was trying to get screenshots real fast before he walked into the roaming packs of lightning wolves.. so I'm kind of halfway inside in the front view, wups.)
It looks like red and green might be the same size while purple and blue are the same size. There might be slight differences, but it's hard to tell.
Anywho, random information that I thought I'd share. =)