Wain wrote:
Speaking of garrison invasion rylaks, we've already checked the two common ones (that seem to show up in any invasion):
Darkwing Scavengers for Alliance and Icemaw Scavengers for Horde.

Neither tameable.

I'm not sure which one (if any) the Burning Blade Rylak shows up in, however. That's the armored rylak that looks like the mount. According to the map it seems to be Alliance garrison-only, though. Maybe it's the Alliance version of the Iron Horde invasion, or maybe it's some one-off garrison event (like the initial invasion you get at lower level?). I'm not sure. Just guessing.
NOTE: This contains spoilers for the garrison campaign. If you don't want to ruin the chain, stop reading now.
I believe I have located the Burning Blade Rylak on Horde side and it is likely the same on the Alliance as well. During the garrison campaign quest, "A Stolen Heart" (might be named differently for Alli) Azuka Bladefury attacks your garrison to steal the Heart of Gorgorek. During the encounter a Burning Blade Rylak hovers over your garrison (npc ID 86555 if I did it correctly). Targetable but not attackable. It is classed as a Beast and cannot be Beast Lored.
Once Azuka hits 70% health she jumps up on the rylak, which then swoops down and flies off with the chest containing the heart.
Link to the first picture so you can zoom in and see the text more clearly.
http://i67.photobucket.com/albums/h281/Varethyn/Burning%20Blade%20Rylak1_zpsohk3ldic.jpg~original
_________________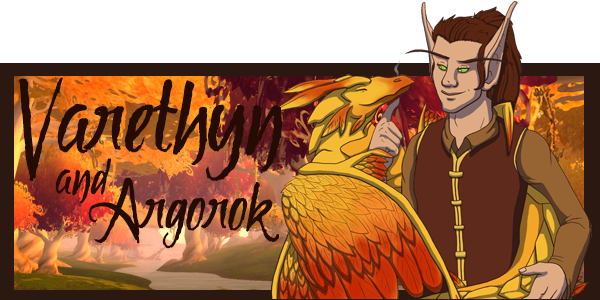 Thanks Kamalia for the awesome sig! Avatar by me!
Check out PetEmote here! | Visit my Flight Rising lair!