Quiv wrote:
Valnaaros wrote:
Lalathin (unless broken) is in game, according to a post by Muffinus a month or so ago. Whether we can actually find her is another matter. We might need the tome to even be capable of summoning/spawning her. We definately will for taming her. Whilst I have been and still am looking around, I'm not overly concerned with finding her until we can actually get the tome.
I didn't realize he confirmed Lalathin. I saw the Spectral Gryphon confirmation. I'll see if I can find it and link it.
I was the one who tweeted him asking about the fel hippogryph at the time.

It's cryptic but it sure sounds like a tease that it's in the game to me: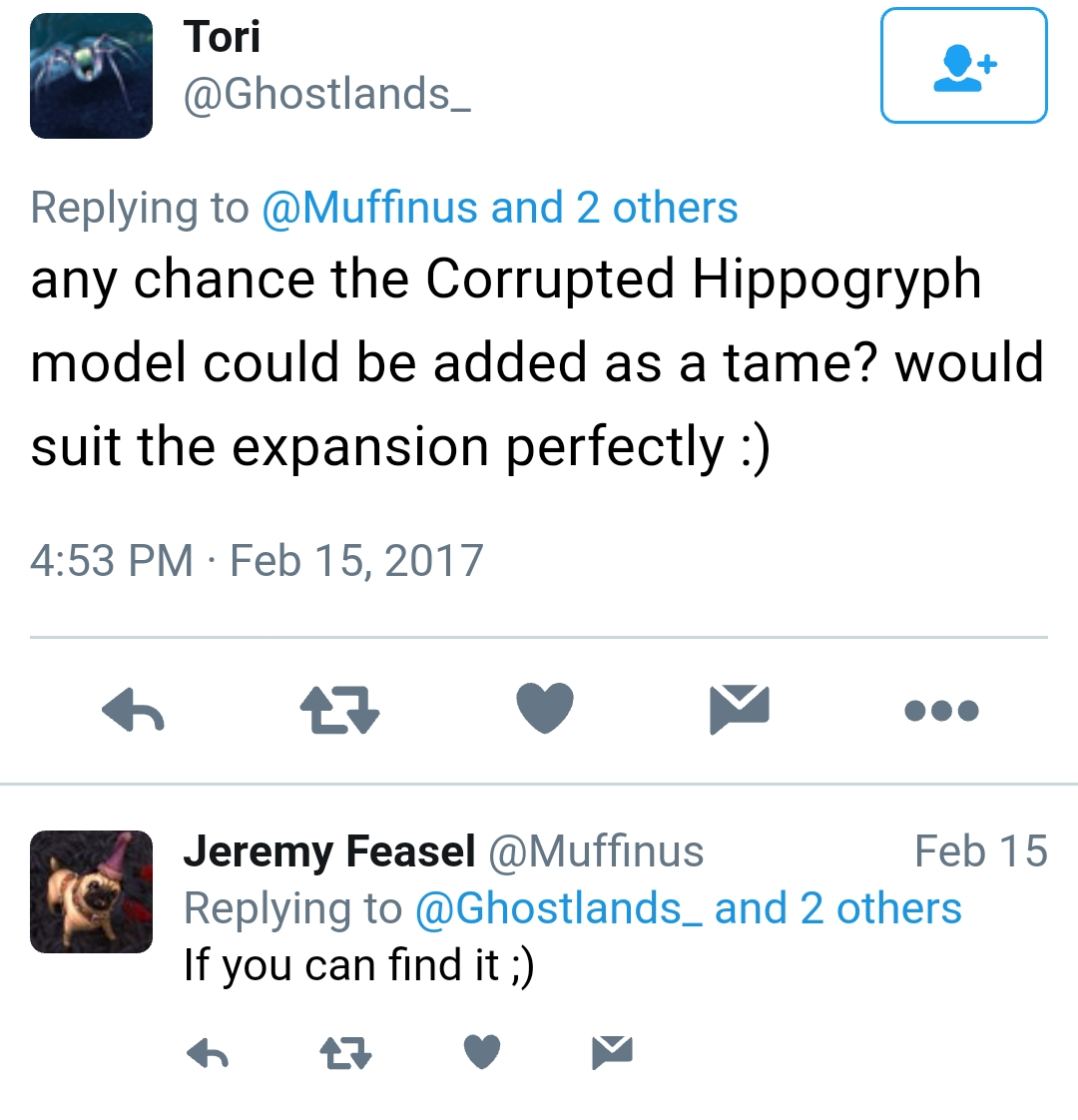 (I don't use twitter much at all, really just for stuff like this every now and then, so I'm not sure how to find/link the tweet itself)