Went to make a quick pictorial guide on how to do it and where the stags are that I could tame, so get em while they're hot. There's nothing special about them, but if you want to SAY you tamed one, then here's how. There's ALWAYS one stag and one doe here, unless I've just been lucky every single time.
Here's where you want to be to tame the two Redwood Guardians.
Where I am facing is where the location is outside of a map.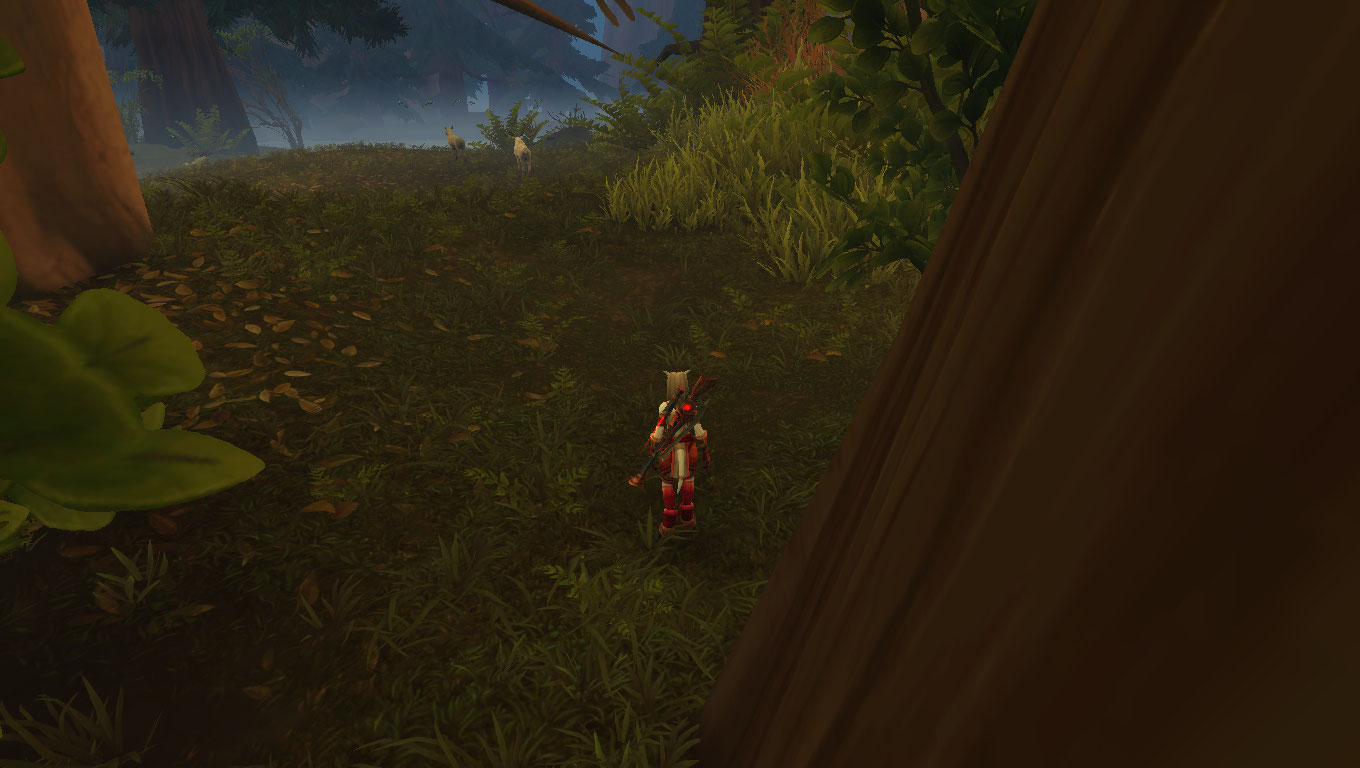 The animals you can safely attack and tame. They WILL evade at first, but that's not an issue.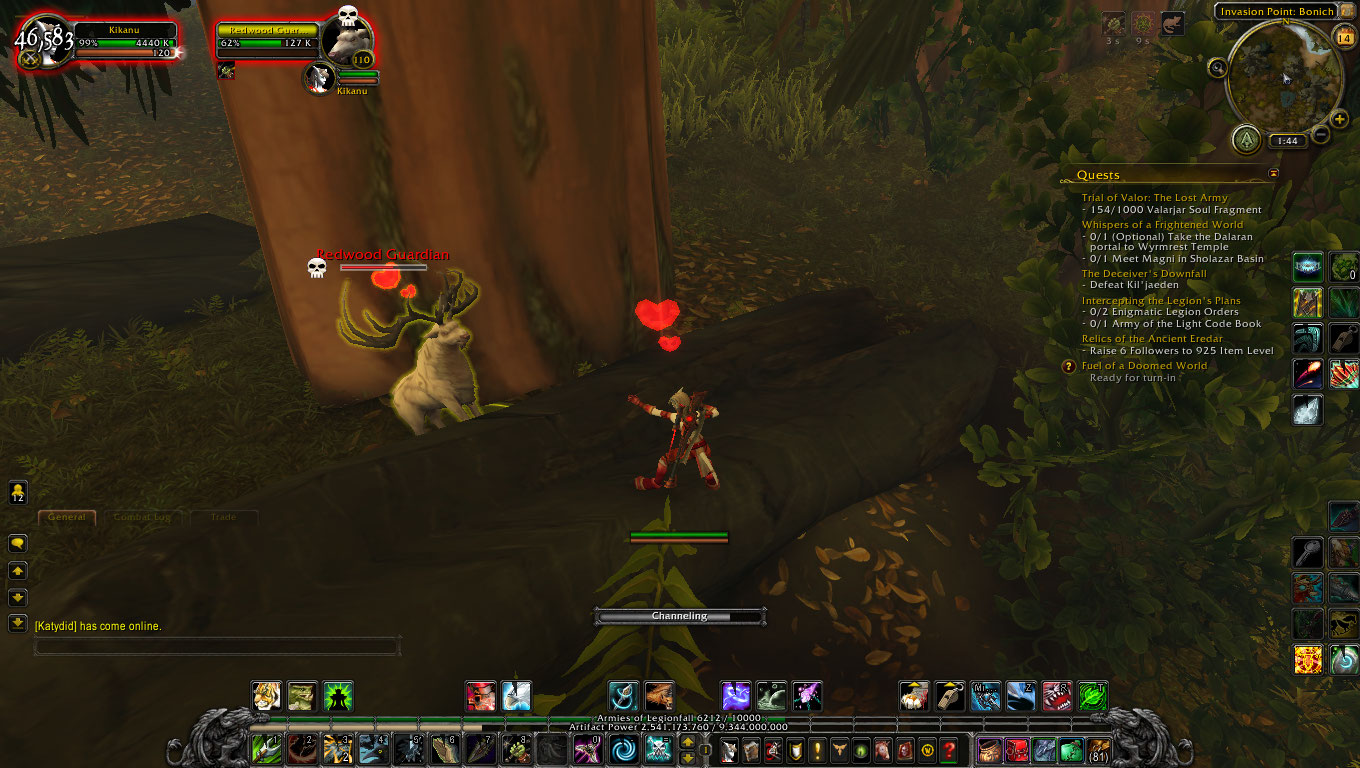 Counter Shot macro on the Stag, and run up the fallen log to the left. It may take a few tries, depending on how fickle the NPC is. If you see it moving, STAND STILL. Hit tame beast, and you've got your first Redwood Guardian! To reach the other, send your pet in with growl ON from where you were standing, put the pet on passive after it growls, and dismiss. Wait for Hati to despawn (if BM), then tame your Doe. I forgot to hide my UI, so forgive the painfully ugly vanilla look and my scattered buttons.
Get em before Blizzard fixes it, if you care about non-unique skin pets from unorthodox locations.
_________________
Crawgs are the best hunter pet. Prove me wrong.
Oh wait...you can't!

Name the game these characters are from, and I'll be amazed.