A few days ago the 7.3.5 PTR went live for testing, while it does not have the allied races playable on it many people have found that the code for them is on the PTR. There are a few videos on Youtube of people going through the customization options for the new Races, there are not many and I have no idea how they did this but some of them do briefly show the Hunter starting pets. I don't see any posts on the forums about this so I will assume not to many people have spotted this.
I took some screen grabs from this video I found. (
https://www.youtube.com/watch?v=GifahTVQhbs
) While the Video is quite interesting on its own, the Hunter starting pets are also interesting.
First we will start with the Void Elf, they start out with the previously unobtainable Void infused Warp Stalker that we saw in Mac'Aree.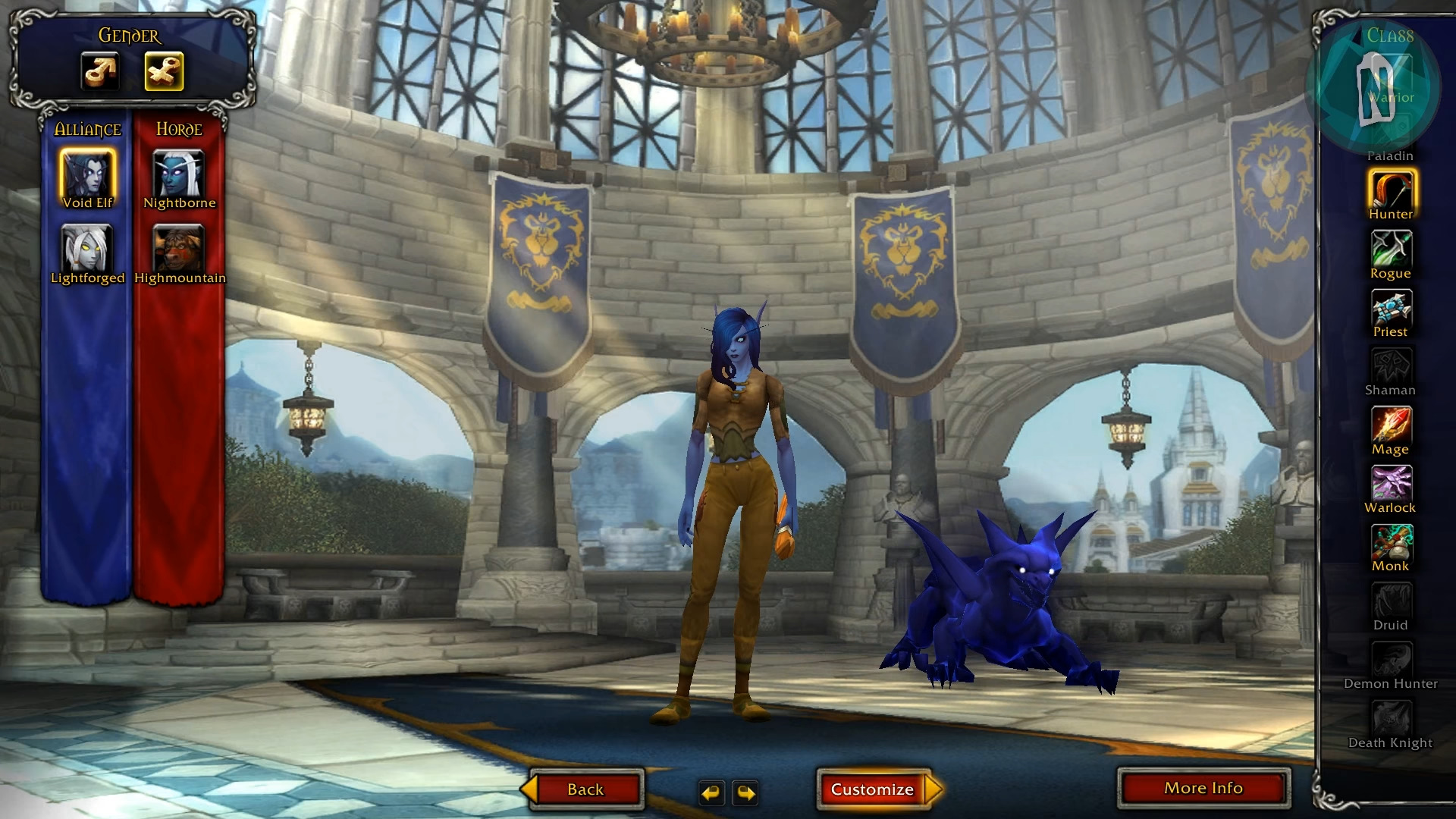 The Nightborne, they start with what I can only assume is a Cat with the Mana Saber skin, a skin that was exclusive to the Spirit beast family.
The Lightforged start with an Argus Talbuk. Not to surprising, and quite fitting for the race.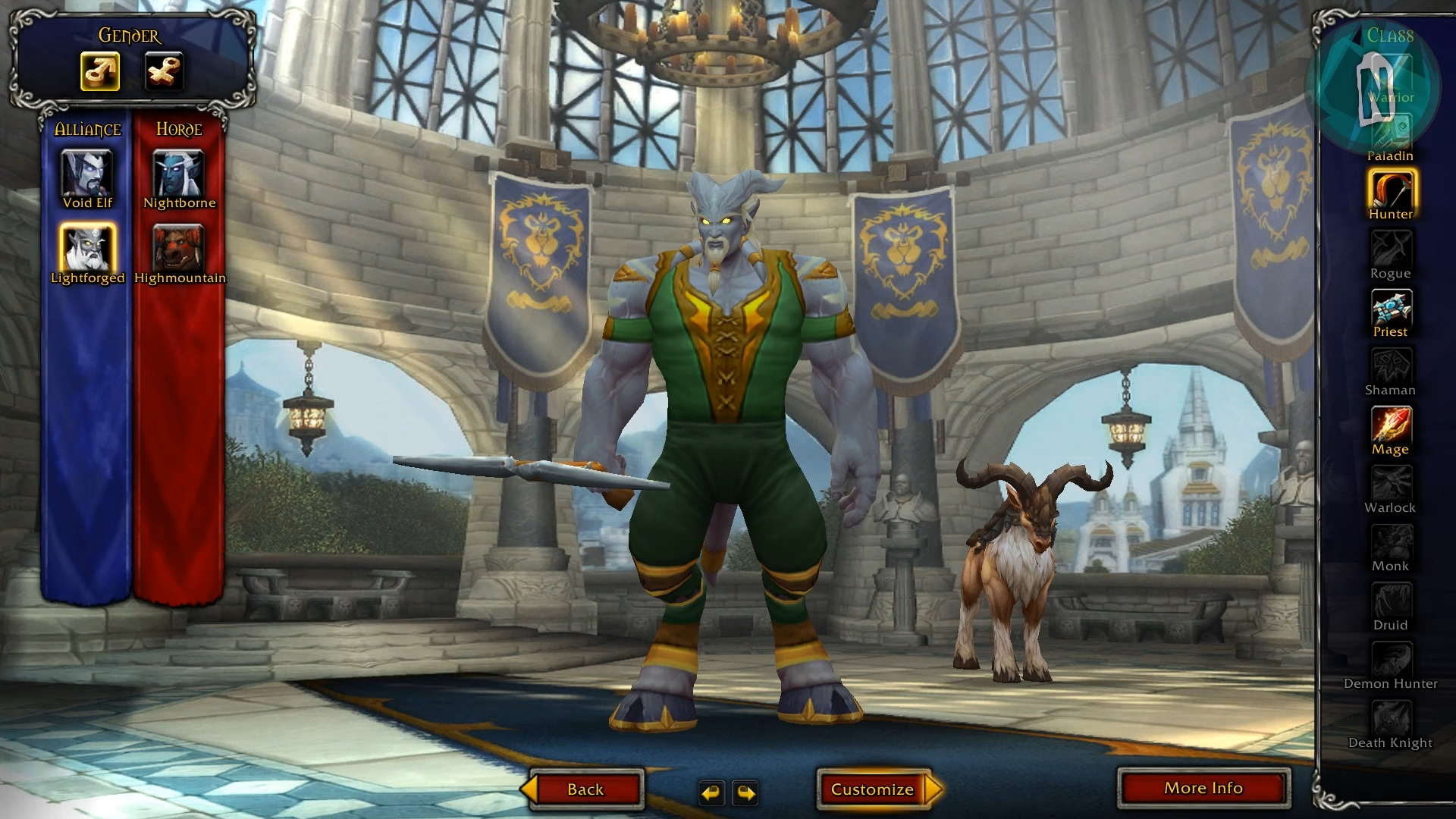 Lastly the Highmountan start with an Eagle. A bit predictable if you ask me, but it was either going to be an Eagle or a moose.
I hope everyone is as excited about Allied races as I am. I can't wait to see the Zandalari and the Dark Iron Dwarves!