So if this belongs in the Shadowlands thread, then I apologize, I just wanted a more fine scope to discuss these boys without creating an additional thread in the Shadowlands section;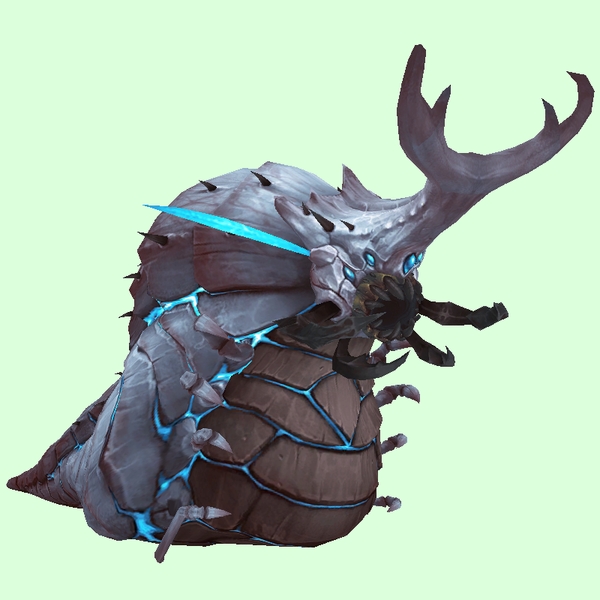 I know that the likelihood is very low, so I've already prepared myself for the idea that these guys won't see the day that they get into our stables, but I mainly just wanted a platform to talk about it and express interest to hopefully build some level of traction to maybe swing the decision more in favor of these guys. I'm relatively giddy when it comes to new pets. Especially ones in this capacity, I've always been for more "unique" looks. Ever since seeing the trailer for Shadowlands, I've wanted these guys ever since I saw them for the first time.
Although, the people who have access to the Alpha, don't have access to Ardenweald(?) which makes determining if these guys are tameable a bit of a mystery. More so because they seem closely associated with Gorms that seem in a similar class that have never been tameable before (or unintended to be tameable in the case of the grubs), which leans me more to believing these guys won't make the cut. Furthermore because after looking at the animation set of G'huun, there's no indication to make me believe that they will support a Worm's burrow animation, and I don't foresee them making it into the Silithid family either.
Still, in spite of all this, if there's one thing out of Shadowlands that I've seen so far that I want to make the cut, it's the small G'huuns. With the animation set that was given to G'huun's skeleton rig, I know these guys will have a ton of character, and are completely unique compared to what we've had in the past, so they'd be an incredibly nice breath of fresh air for us to even have the option to stable. Not to mention, we've had a bit of stretches before in this capacity, such as Blood Beasts being something that seemed far-fetched, Silithids being a hive mind insectoid, Krolusks being incredibly eerie and unknown in general, and even having access to Mechanical Beasts, although there's a bit more explanation for that, I am just talking purely about the idea of it happening. I know Blizzard has been very kind to us, and show us a lot of love in this capacity, given that Muffinus confirmed we'd be getting a lot of tameable variations of Guarm, but I wanted to put it on record that this is something out there that I want to get my hands on. I know I don't speak for all of us, but I hope that maybe we'll get to see these guys to be tameable by the time Shadowlands launches.
Anyway, thanks for reading my ramblings.