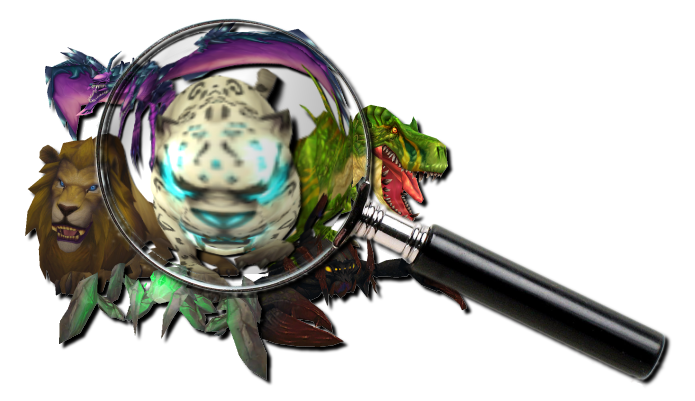 Let's see if we can cut down on the amount of repeat threads that ask how to find a rare spawn pet.

Instead we can redirect those conversations here in order to keep everything one in place, and also to serve as an easy reference for others. This topic will be a sort of all-purpose thread for asking questions or posting tips on particular rares.
List of Rare Pets
If you're planning on taming a rare beast be prepared to dedicate some time to the hunt. Though it's always possible to be lucky and find a rare on your first try, don't be discouraged if it takes some camping and long hours to locate them.
One of the best resource sites to check first would be WoWhead:
http://www.wowhead.com/

Simply lookup the name of the pet you're after and the page will show you a zone map including its known spawn points. You can check the Comments section as well to learn more. Posts that have green text are ones that have been voted up by others, and they are most likely ones that will have the information you're looking for.

Also worth noting is that in the page URL of the pet is a number at the very end. That number is the NPC ID which is useful for an addon like NPCscan.
If you are still having trouble finding a rare pet or need some information post a question here and the community can help or point you in the right direction for answers. Please note that nobody can tell you exactly when a rare will spawn, at best they can provide rough estimates on the timers.
Good luck!