So the black beetle
Seri decided to go for the "Scarab" in Zul'Farrak, once he figured out what was going on Snort was less than pleased but obediently left his mistress side.
The scarab actually grows after taming, Seri decided to name her new friend Glyph.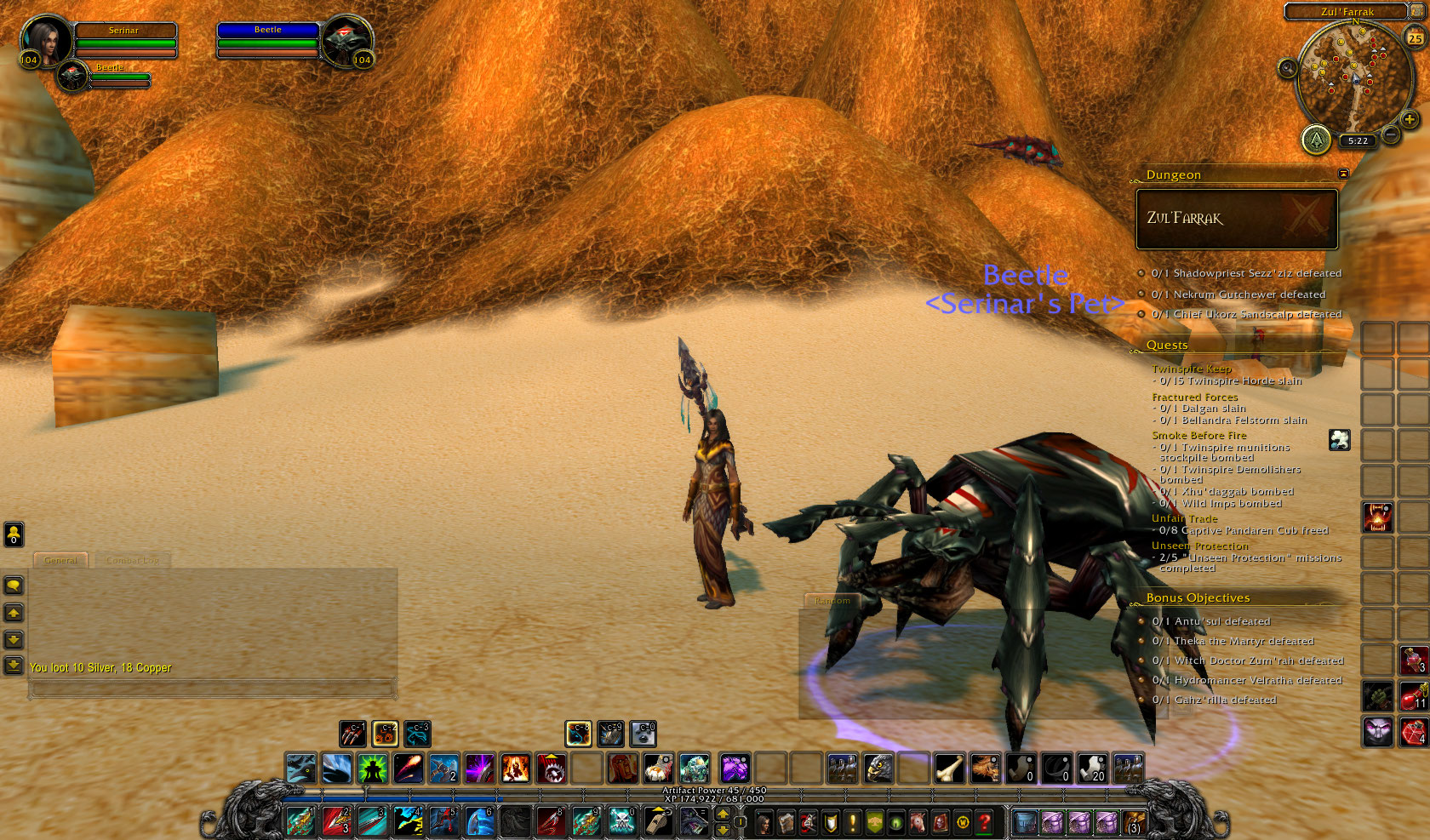 Took Glyph along on various quests.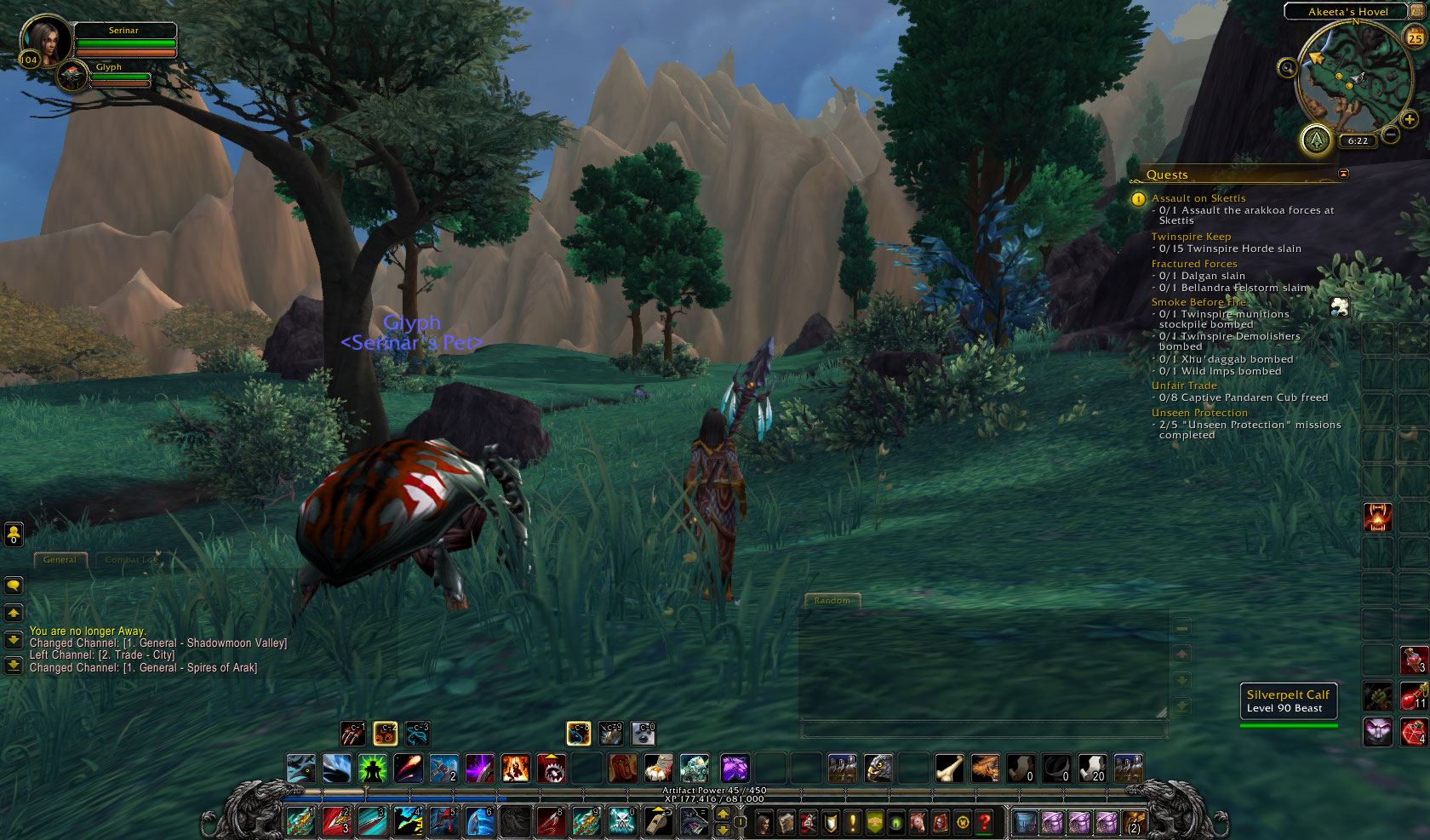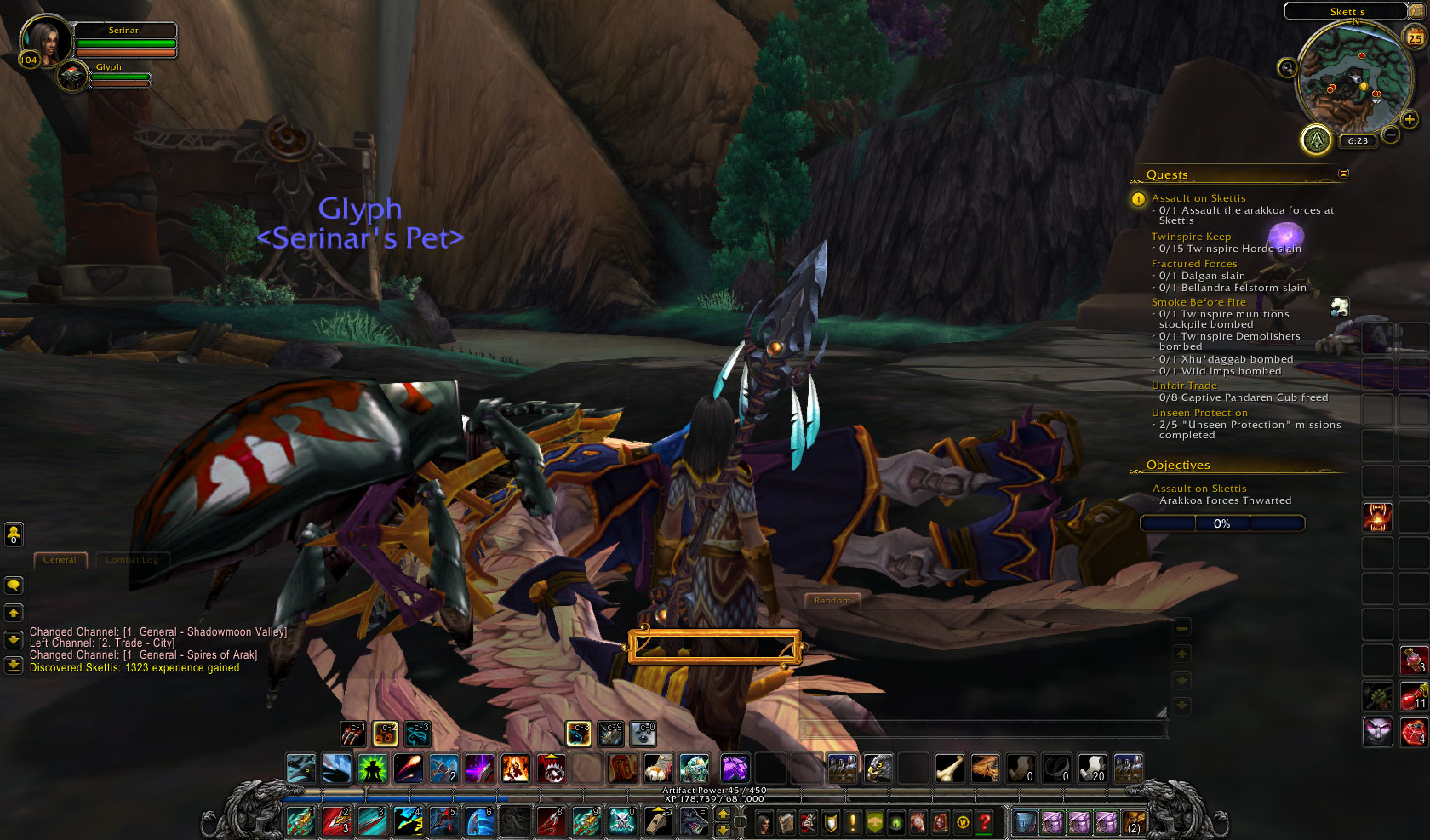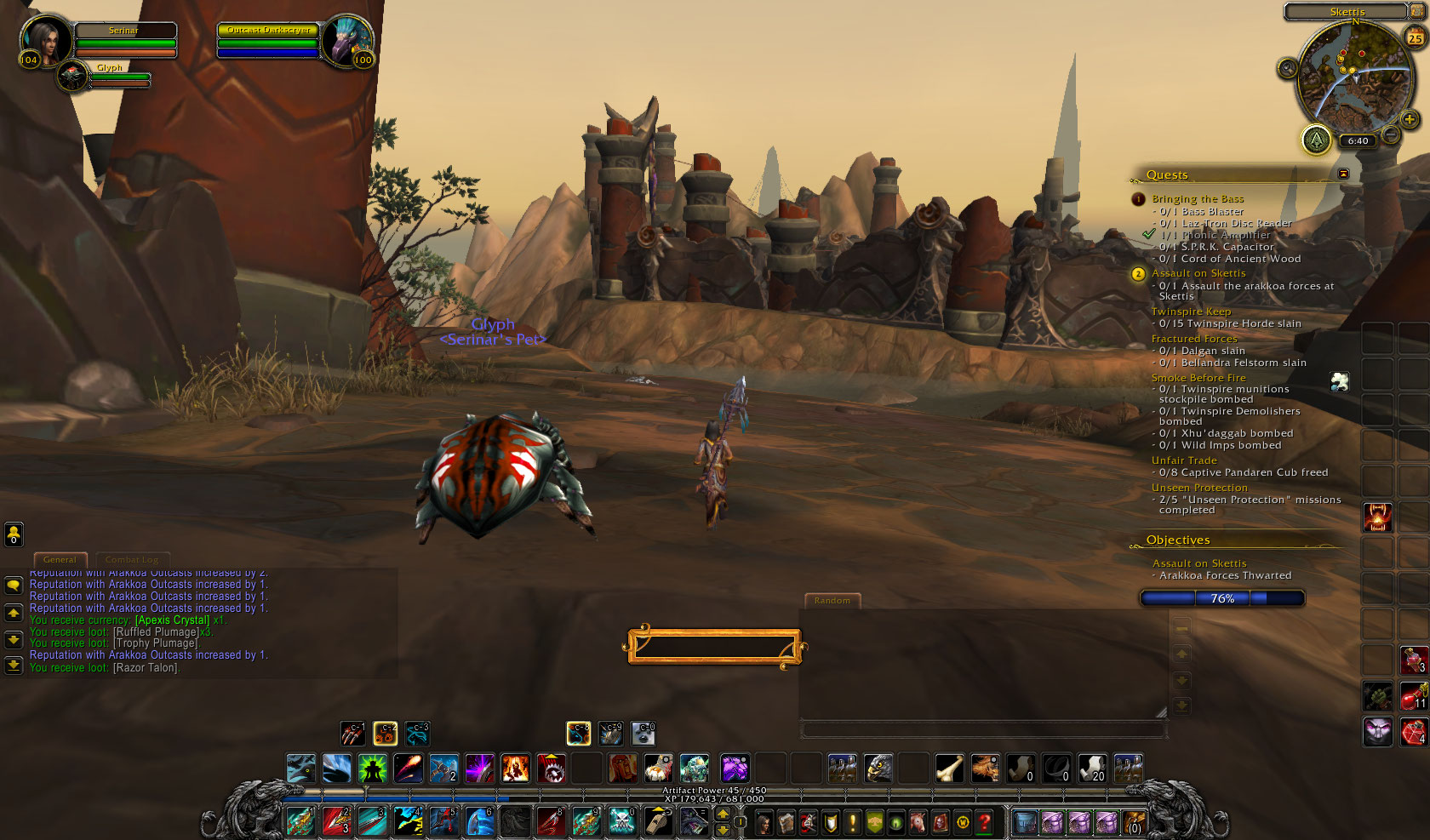 Impression.
Like with most older pets the model needs work with stretched textures and hard edges in places. but other than that it's a really pretty pet.
Colors are vibrant and the animations work well, the walk is a kind of typical twitchy insect walk, attacks seem to be a mix between stabbing and scratching with the front limbs and a kind of "stinging" attack that has it's 'butt' curling in underneath it sort of like a wasp sting.
Good health, reasonable dps output, holds aggro fairly well.
Over all I like this beetle but I am not completely sure Glyph is a pet for Serinar.