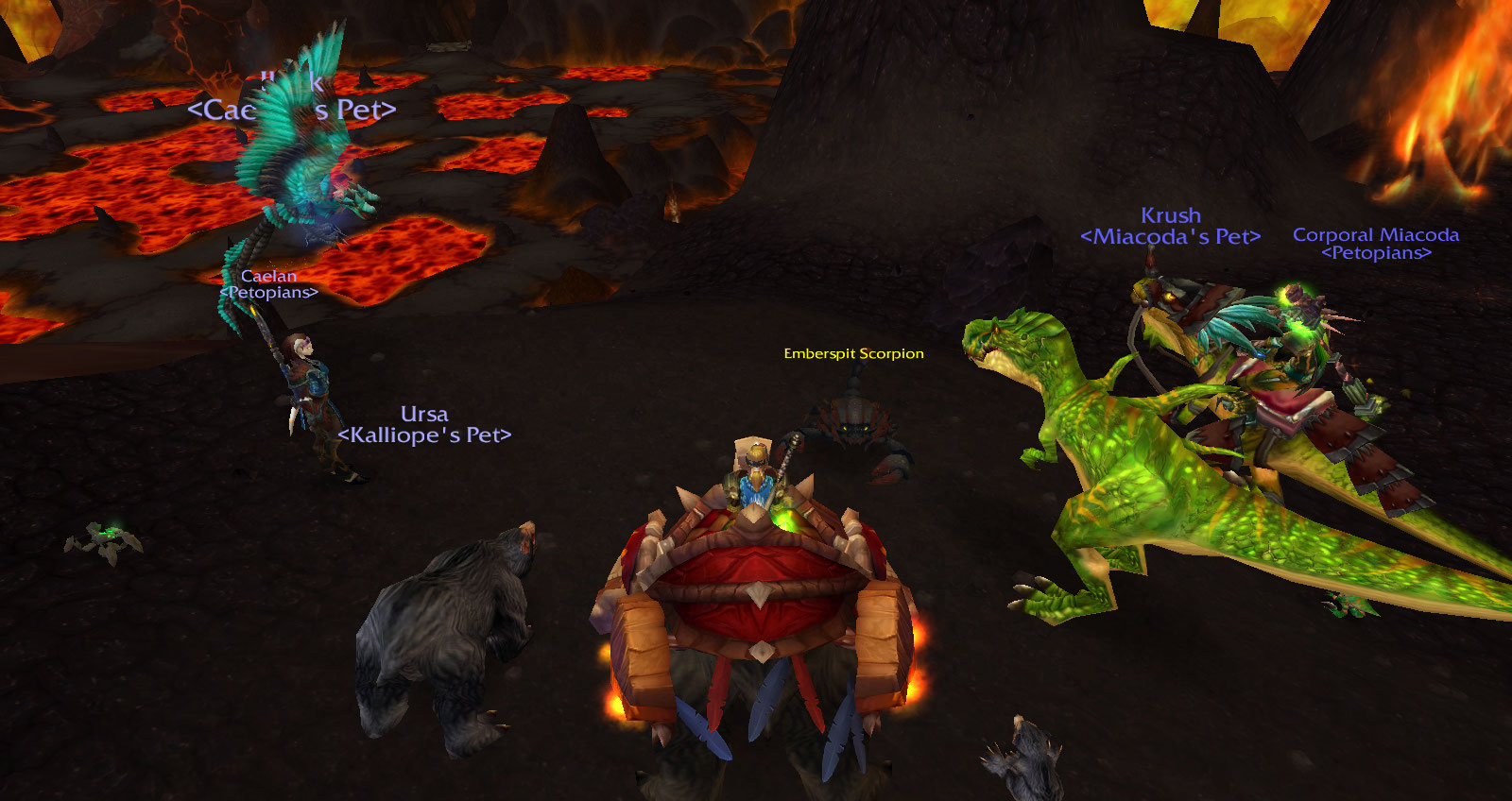 That little scorpid up on the ledge of the Furnace has been charming several of the guild hunters who have been passing through in the past day or so. This meant he just had to have a name, so Taizak, Cookie, and I settled on Dante.
(Just picture him skittering around in circles, hugging the three of us and our pets in turn as I write this. I kid you not. His positioning and timing is impeccable.)
Dante is a bit of a hermit. He chooses to be up here alone, but he gladly takes hunters who are seeking to tame the elusive rare spiders under his claw. Dante is very affectionate to those he takes into his trust. He is also a mentor, companion, and guide during those long camps: the P.Dawg of the Firelands!